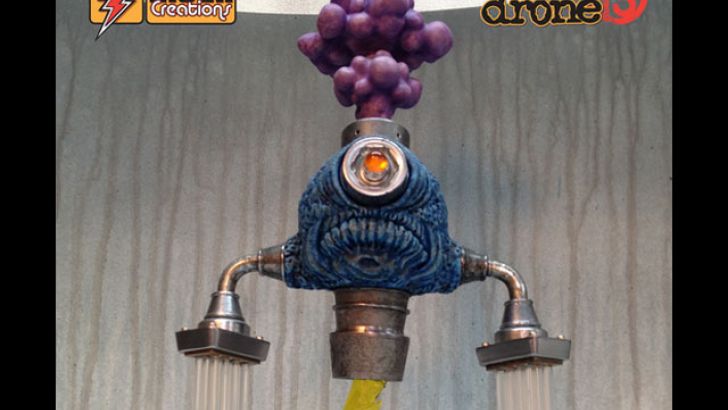 Wow! The cropped headline photo doesn't do this custom Munny from Riser any justice. Riser's well-honed professional prop building skills (he creates props for TV & films) really come through in this unique piece hes named Storm Drone 13. Riser obviously devoted many hours to sculpting, machining, sanding, molding and painting this custom and one can easily see it was a labor of love - with fantastic results!  Due to a heavy schedule we haven't heard much from Riser in the past but he's followed the designer toy scene for years and now promises "to step up my game and contribute more in 2013". Lets hope he keeps his word! I can't wait to see more from this amazing newcomer!  
Similar posts
Thursday, October 17, 2019 - 10:23am

Yamaraja is the latest super detailed creation from the dark and twisted mind of American Gross.

Thursday, October 3, 2019 - 9:06am

We are super excited to have teamed up with Pop surrealist Art Legend, Ron English, to bring you an instantly classic art-toy.