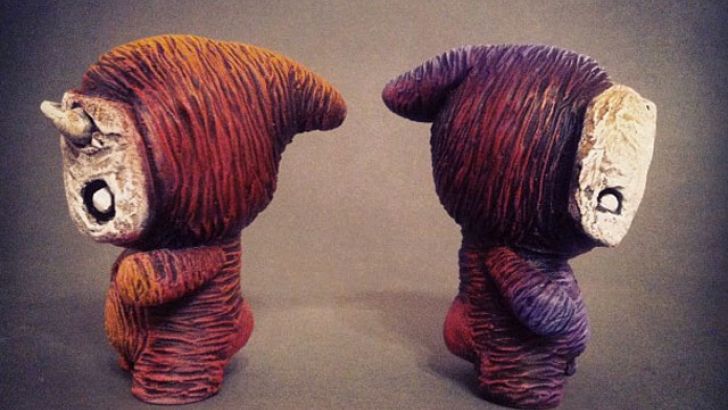 After taking a brief hiatus, Shadoe Delgado has resumed production and has reintroduced his [Id] minifigures. These cute 2.5" shadowlings are actually custom Micro Munnys and they are currently available for $50 each. Shadoe will start producing toys and taking commissions again on June 21st, so if you'd like a special [Id] made just for you contact him on his website! According to Shadoe, the little guys don't really need masks but for the few "confused" [Id] they are a necessary evil. You can purchase your own [Id] right HERE in Shadoe's webshop for $50 each. Follow Shadoe Delgado on Twitter & Instagram @ShadoeDelgado & check him out on facebook !
Similar posts
Saturday, January 23, 2021 - 4:36pm

Clutter has teamed up with NY-based artist Kyle Kirwan to bring you a brand new designer toy platform, The Brick!

Wednesday, August 12, 2020 - 3:07pm

We are so excited to announce the first 3oz Canbot Blind Box Series!  A limited-edition toy mini-series launching through Kickstarter on Thursday, August 13th.