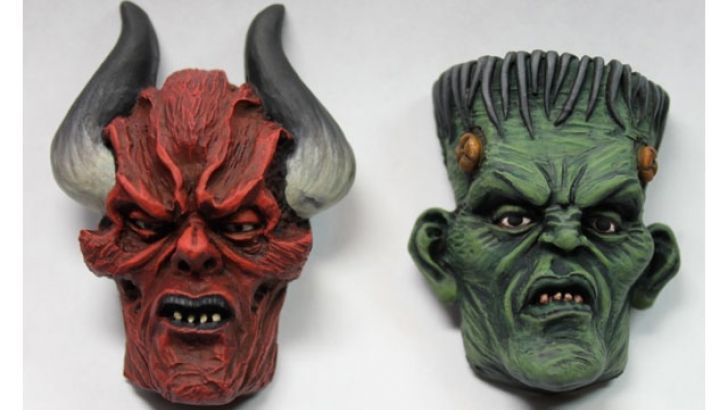 SoKo Cat will bring six monster magnets to Dream In Plastic's Custom Show this Saturday night (June 8th). Sculpted, molded and cast in gray resin by none other than Argonaut Resin, Monster Magnets Series 2 is brought to life with SoKo's amazing painting skills. The spooky set features the creepy characters Vampyr, FrankenHulk, WereDude, Demon Phantom and Warlock. Monster Magnets Series 2 will be available at the show as a set for $200 or they can be purchased separately for $40 each. Your refrigerator will show these dudes off with pride! 
SoKo's awesome J.J. & Hello Geordi customs she created for SubUrban Vinyl's G.I. Joe Custom Show are still available for sale HERE and HERE on SubUrban Vinyl's website. 
Similar posts
Thursday, October 17, 2019 - 10:23am

Yamaraja is the latest super detailed creation from the dark and twisted mind of American Gross.

Thursday, October 3, 2019 - 9:06am

We are super excited to have teamed up with Pop surrealist Art Legend, Ron English, to bring you an instantly classic art-toy.