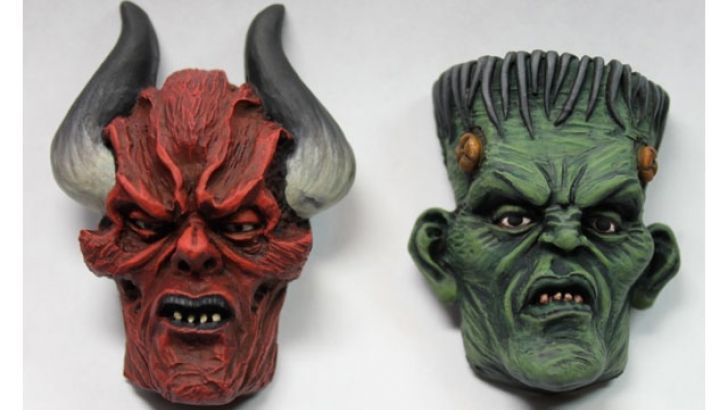 SoKo Cat will bring six monster magnets to Dream In Plastic's Custom Show this Saturday night (June 8th). Sculpted, molded and cast in gray resin by none other than Argonaut Resin, Monster Magnets Series 2 is brought to life with SoKo's amazing painting skills. The spooky set features the creepy characters Vampyr, FrankenHulk, WereDude, Demon Phantom and Warlock. Monster Magnets Series 2 will be available at the show as a set for $200 or they can be purchased separately for $40 each. Your refrigerator will show these dudes off with pride! 
SoKo's awesome J.J. & Hello Geordi customs she created for SubUrban Vinyl's G.I. Joe Custom Show are still available for sale HERE and HERE on SubUrban Vinyl's website. 
Similar posts
Saturday, January 23, 2021 - 4:36pm

Clutter has teamed up with NY-based artist Kyle Kirwan to bring you a brand new designer toy platform, The Brick!

Wednesday, November 25, 2020 - 5:10pm

Meet the latest member of the Canbot family!  One Formula Canbot by Sket One! The OG legend Sket One has teamed up with Czee13 & Clutter to bring you a killer series of Canz that are Classics.