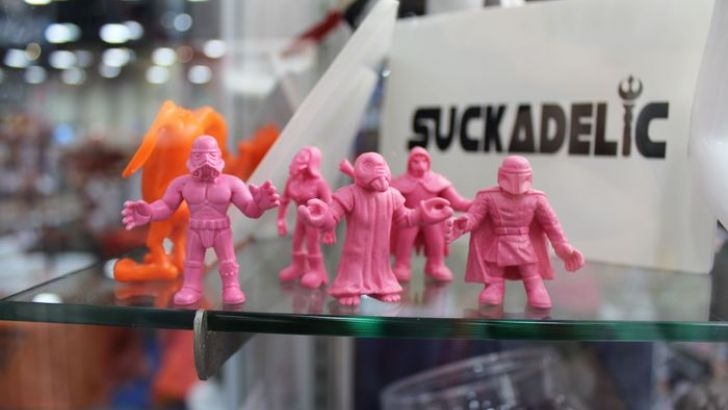 In less than one day, the kickstarter project to fund The Supersucklords SUCKLE figure has overshot its goal!! Which is excellent news as they are green light for production!! Partnering on this release, DKE and Sucklord debuted of these figures at the D.K.E booth during 2012's SDCC. Titled S.U.C.K.L.E (Simply Unimportant Collectable Kitschy Little Eyesores) they were sculpted by George Gaspar/October Toys. 
The ten figures in Series 1 will include: Sucklord 66, Sucklord 43, Sucklord 16, Ass Wipe, Necromancer, Galactic Jerkbag, Ira Tyranusberg, Another Bitch, Vectar, and Gay Empire.
Watch the video and then go pledge your allegiance! Let help them make some money and cool toys! 
Similar posts
Monday, February 5, 2018 - 8:15am

If you're kicking yourself for missing out on Rato Kim and Discordia Merchandising

Friday, February 2, 2018 - 12:38pm

Our good friends at Urban Vinyl Daily, The Bots and 64 Colors (what a trio!!) are entering the final few hours of the Luna a