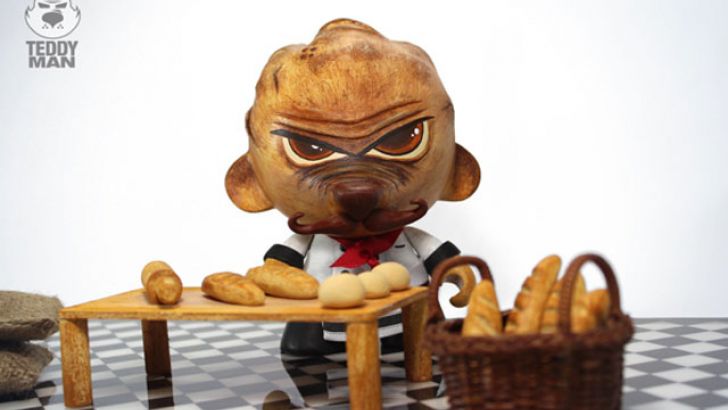 Guillermo Pérez AKA Teddyman, has sent us some photos of his 7" Custom Foomi he created for Kidrobot's MUNNYMUNTH 2013. He calls it Chef François Berthelot  - Boulanger, and he is a master chef from Paris! He is also a stubborn, big-hearted, baguette lover and Teddyman assures us we will love him! Check out Teddyman's Bēhance to see François and some more of Teddyman's amazing customs! 
Similar posts
Saturday, January 23, 2021 - 4:36pm

Clutter has teamed up with NY-based artist Kyle Kirwan to bring you a brand new designer toy platform, The Brick!

Wednesday, August 12, 2020 - 3:07pm

We are so excited to announce the first 3oz Canbot Blind Box Series!  A limited-edition toy mini-series launching through Kickstarter on Thursday, August 13th.