Posted by
Erica
June 27, 2013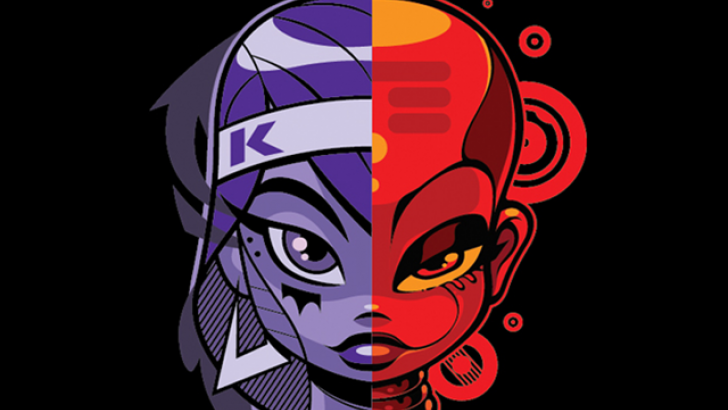 The release of the
Tristan Eaton x kaNO Bodega
collaboration will drop this
Friday, June 28th, at BAIT! 
kaNO will also be bringing along his own contribution to the series. Both artists will be in-store from 7PM until 10PM to sign the figure and chat with fans about the project. Also, the first 30 customers to purchase a Bodega figure will receive a special edition Tristan Eaton x kaNo t-shirt for free! The shirt will also be for sale throughout the event if you miss out. 
The revised Bodega vinyl stands at 5" tall and features five points of articulation, including a new swivel head not present on previous versions. The figure also boasts a clearer body to sharply display the artist's graphic. Tristan Eaton's BAIT-exclusive Bodega features an orange fill that is visible through the clear body with his tribal-influenced artwork printed on the outer chest; kaNO's Bodega features a purple fill with his own artwork on the chest.
Similar posts
Tuesday, May 16, 2017 - 10:35pm

kaNO returns to NYC and is making a BIG splash on the Lower East Side!

Monday, November 7, 2016 - 12:59pm

God damn, that's some beautiful vinyl. ComplexCon took place over the weekend, and tons of Murakami merch dropped, from Beats Pills, to t-shirts, to this amazine figure.