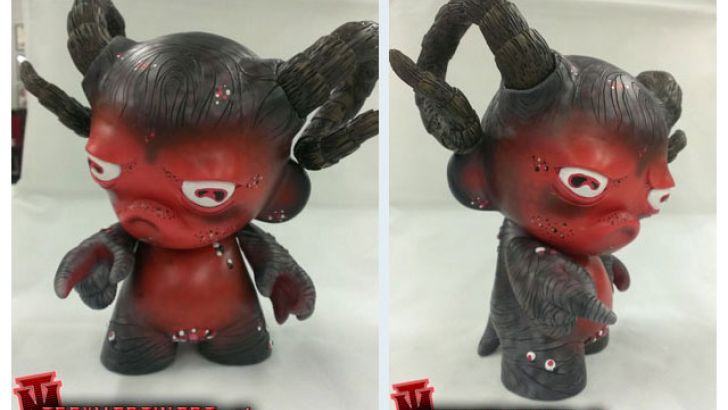 Troy Martin has created a new series of custom Munnys & Dunnys he calls Kaprabob. The Kaprabob species live all over the world and are divided into specific clans, some friendly, some not so much. My favorite Kaprabob is a custom 8" Munny called The Executioner. Troy did an excellent job sculpting his horns and giving him an "evil" black & red paint job. Loaded with texture, this hand painted, hand sculpted Kaprabob The Executioner Munny is availble now for $200 in Troy Martin's webshop. 
Similar posts
Saturday, January 23, 2021 - 4:36pm

Clutter has teamed up with NY-based artist Kyle Kirwan to bring you a brand new designer toy platform, The Brick!

Wednesday, August 12, 2020 - 3:07pm

We are so excited to announce the first 3oz Canbot Blind Box Series!  A limited-edition toy mini-series launching through Kickstarter on Thursday, August 13th.