Posted by
Erica
July 15, 2013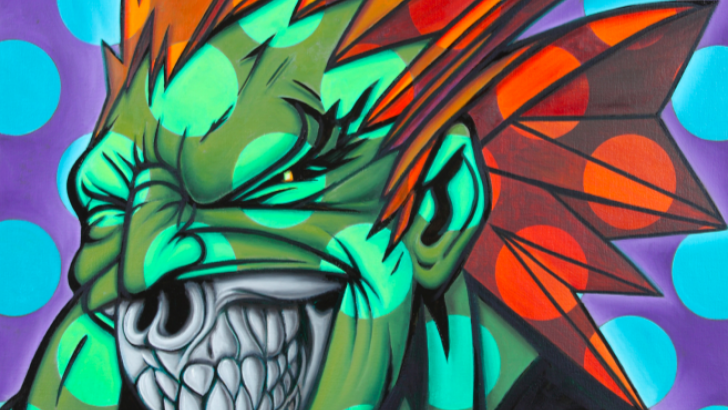 Master of POPaganda, Ron English, has some exciting things in store for San Diego Comic-Con 2013. First up are his two D.K.E SDCC Exclusive releases, GID Big Boner and GID Count Calorie! 


Next are the Toy Tokyo Exclusive M.C. Bootlegs, perhaps one of the most unusual exclusives he's ever had: Fresh from the back alleys of China comes this high end designer knock-off version of MC Supersized... in piggy bank form. Ron English will be there to personalize each one!!
Capcom will also be facilitating a Ron English signing where Ron will discuss his upcoming collaboration for Streetfighter! What will he be signing you ask? These rad postcards pictured below!
See Ron's Signing Schedule Below
Thursday, July 18
12:30 -- 1:30: Toy Tokyo, Booth 5337
2:00 -- 3:00: Capcom, Booth 215
4:00 -- 5:00: DKE Toys, Booth 5045--5049
Friday, July 19
10:00 -- 11:00: Capcom, Booth 214
4:00 - 5:00: Panel discussion, Capcom
Saturday, July 20
12:00 - 1:30: Toy Tokyo, Booth 5337
3:00 -- 4:00: DKE Toys, Booth 5045--5049
Similar posts
Thursday, November 19, 2020 - 10:53pm

Ron English's classic Lady Lips image is now three-dimensional as a life-size sculpture and vinyl art-toy sculpture release! 

Wednesday, February 26, 2020 - 10:30am

Join us on February 28, 2020, at 6 pm in SoHo, NYC to celebrate the amazing artwork of Ron English with some very special exclusive releases!