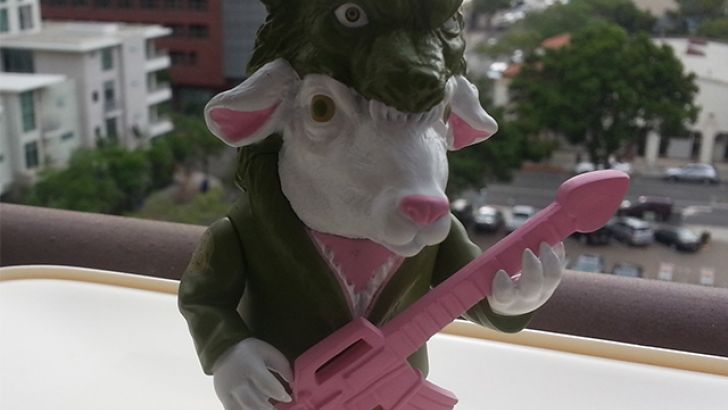 Ron English  has collaborated with Rock super-group Pearl Jam to produce this awesome line up of blind box vinyl sheep in wolves clothing toys. Standing at 3.5 " tall, each piece will come sealed in a foil bag and blind boxed. Available in 7 color variations, they are due to release in September. 
Pearl Jam are known for producing collectable memorabilia for their fans, usually focusing on apparel. Though this isn't the first time they have dabbled in the toy world, this is the first time they have produced an Art Toy working alongside an artist to bring to life the bands vision.  We think that  teaming up with Ron English is a perfect match and can't wait to  see these figures in the flesh. 
Similar posts
Tuesday, October 2, 2018 - 10:55pm

Honor your love for all things macabre, Bowie and Pop Surrealism with The Rebel Rebel Heart Skull by Ron English. 

Wednesday, April 11, 2018 - 11:07pm

Clutter Gallery is proud to bring a unique sales event to our collectors!