Posted by
Erica
August 20, 2013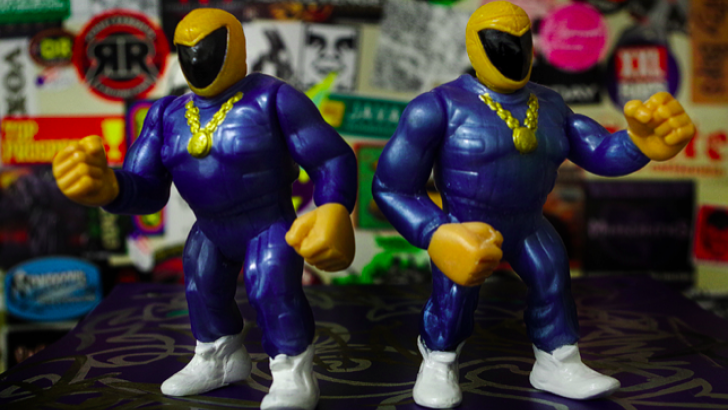 This first edition of Mixtapes will feature a run of 10 carded figures in 4 different colorways with a special chase figure thrown in to the mix. Each figure will run $65 and will come with a full color cardback, featuring a resealable plastic bubble so you can display your Mixtape carded or loose. The figures will be sold blind-bagged and are available now in the Scraped Resin store!!
"While Mixtape's enigmatic lucha mask shrouds his face in shadows, it's nothing compared to the mystery of his past.  Rumors of growing up in Brooklyn, or possibly Tokyo, have never been confirmed, but he first appeared in Tijuana in the late nineties with a crate full of records and clothesline that could almost take a man's head off. 
Adding to the mystery is the fact that nobody has ever heard the bastard speak since he showed up on the scene.  Typically behind his trusty turntables, he communicates strictly through record scratches and audio samples, generally able to get his point across effectively. 
While a widely feared rudo in the ring, his DJ service's Yelp review is currently only 2 and a half stars due to a tendency to only play Wu-Tang regards regardless of the clients requests.  As Ultimate Carlos began assembling his army of lucha thugs, he needed a giant bruiser and someone to coordinate entrance theme music.  In Mixtape he had found both."
Similar posts
Thursday, October 17, 2019 - 10:23am

Yamaraja is the latest super detailed creation from the dark and twisted mind of American Gross.

Sunday, September 29, 2019 - 1:44am

From the twisted imagination of Japan's own Tokyo Jesus comes the Oni-Tayū (太夫) -  a high ranking Oiran with a dark secret.