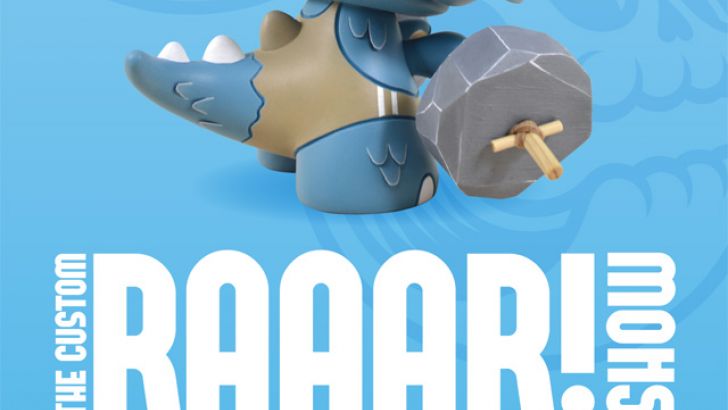 Due to a series of unfortunate mailing events, a couple of the pieces destined for our recent Custom RAAAR! Show — presented in collaboration with Dynamite Rex — were not present for the opening. Having now arrived, we are thrilled to add wonderful custom creations from coolvader, Jeremiah Ketner, Laura Lorén, and Stu Witter to our already impressive list of artists! Please go HERE to see all the available pieces from this spectacular show and remember that they will only be available until Monday, September 2nd, 2013!
Similar posts
Monday, September 3, 2018 - 10:02pm

The Clutter Gallery is proud to present an amazing solo spectacular from artist duo, Horrible Adorables! 

Monday, September 3, 2018 - 9:50pm

From the farthest reaches of Outer Space, beyond the Gum Gum Galaxy and the Nougat Nebula, lies a planet of Magical Sparkle Glitter. Once a year the inhabitants of the tinsel covered shiny wonder that is Planet Rainbow Sparkle invade the Clutter Gallery.