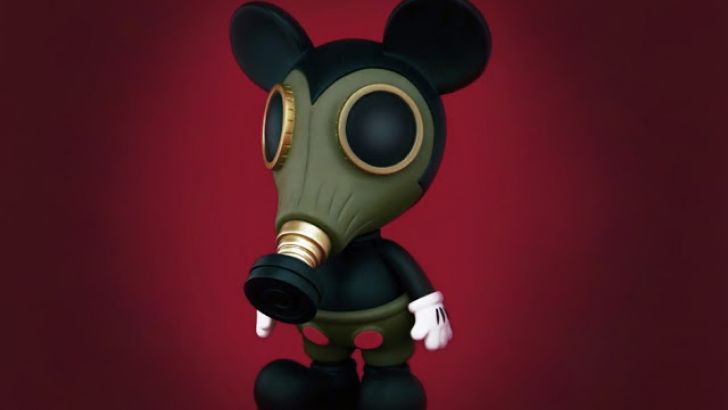 Ron English's popular take on a certain famous mouse teaches kids everywhere to wear their gasmask for safety purposes! Yes, we're talking about the notorious "Mousemask Murphy" who will finally be released by producer Garage Works Industries in the "Military" colorway. The 10-inch tall vinyl figure is decked out in black to blend into the night, though his standard issue gasmask is of course a nice olive green. Made in a limited edition of only 100 copies exclusively for BlackBook Toy, these stunning pieces will be released on August 23rd, 2013 at 5am Eastern time for 13650yen apiece from HERE.
Similar posts
Tuesday, October 2, 2018 - 10:55pm

Honor your love for all things macabre, Bowie and Pop Surrealism with The Rebel Rebel Heart Skull by Ron English. 

Wednesday, April 11, 2018 - 11:07pm

Clutter Gallery is proud to bring a unique sales event to our collectors!