Posted by
Erica
August 22, 2013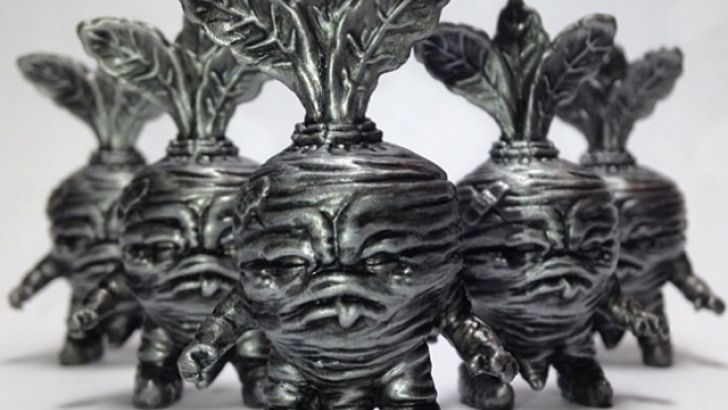 SoKo Cat has just informed us of her new custom series "Steelbeets". Limited to 5 pieces this is the first of many heavy metal releases Soko Cat has scheduled! 
Always ready for action, these brawny babies have the bravery and boldness of beets twice their size!  Don't tread on these mean dudes or you'll be sorry!  Steelbeets are available for purchase HERE  for US$25!
- Approximately 1.5 inches tall.
- Hand painted using acrylic paint.
- Hand signed and numbered by SoKo Cat!
Similar posts
Friday, January 13, 2017 - 9:24am

Scott Tolleson and Kidrobot have teamed together again-this time it's the Labbit platform that's getting the argyle treatment!

Friday, November 4, 2016 - 3:40pm

You probably don't need much convincing to go to DCON this year, but just in case you do, check out the preview for the Toy Within a Toy exhibition organized by Broke Piggy.