Posted by
Erica
September 30, 2013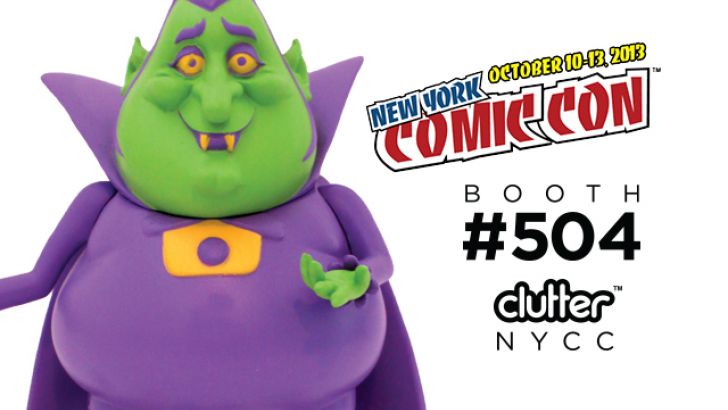 Clutter Magazine and Ron English are proud to present our special edition colorway of Ron English's latest vinyl cereal killer "Count Calorie". Sporting Ron English's Signature Colors, purple and green, this 8" tall vinyl sculpture guarantees more than a daily value of TRANSylvania FAT! Limited to an edition of 100, 50 of these will be available exclusively through Clutter's NYCC Booth, while the remaining will be available on POPaganda.com after the con!




The release of POPaganda Exclusive Count Calorie will take place on Friday, October 11th at 10AM at NYCC Booth #504!
Similar posts
Thursday, November 19, 2020 - 10:53pm

Ron English's classic Lady Lips image is now three-dimensional as a life-size sculpture and vinyl art-toy sculpture release! 

Wednesday, February 26, 2020 - 10:30am

Join us on February 28, 2020, at 6 pm in SoHo, NYC to celebrate the amazing artwork of Ron English with some very special exclusive releases!