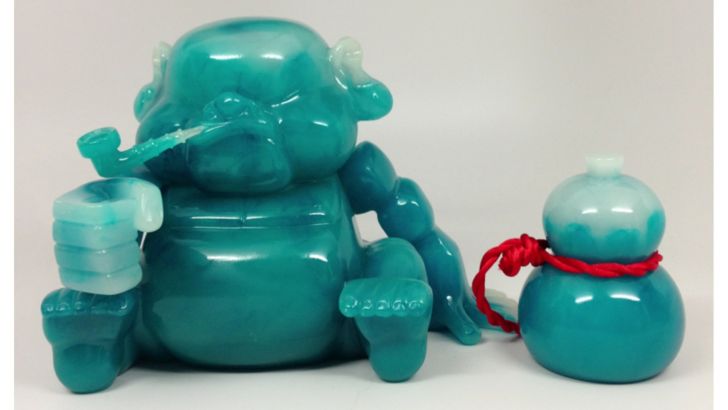 Up for pre-order now on 
www.beefyco.com
is the Jade Bad Bad Buddha Water Edition. Limited to just 24 pieces, it is prices at $188 and is due to ship the beginning of next month.
"Blue Jade is a talisman of peace and serenity. It is spiritual in nature. Like water flowing down a stream, it calms and restores. Ranging from cool blues to mid-blues and sometimes a bluish green. Blue Jade is widely used to temper emotional upheaval and bring about equilibrium."
 
Similar posts
Wednesday, November 18, 2015 - 2:05pm

BeeFy & Co. have revealed the final colorway of their Mari the Angry and Emotional Cuddlefish character!

Thursday, May 16, 2013 - 1:24pm

DonP is all set for BeeFy & Co.'s Ghost Tribe Warrior custom show for San Diego Comic Con! SDCC wil be here before you know it.