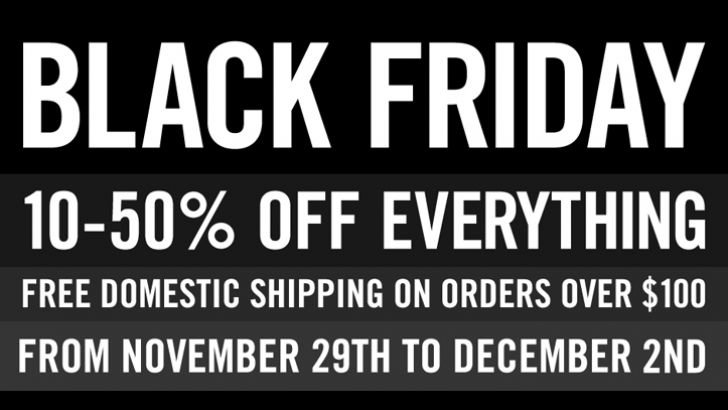 Black Friday to Cyber Monday Sale!
Clutter Magazine are thrilled to take part in a holiday tradition… Black Friday! Our online shop — located at clutter.co — will have an array of massive discounts, savings, and bonuses…
Starting today, on Black Friday (November 29TH), and lasting until Cyber Monday (December 2ND)!
Amazing Deals & Savings on EVERYTHING in our online webstore!
Up to 50% off everything in the online shop!
Free Domestic Shipping on all orders over $100!!
Happening on www.clutter.co all weekend long!