Posted by
Erica
November 04, 2013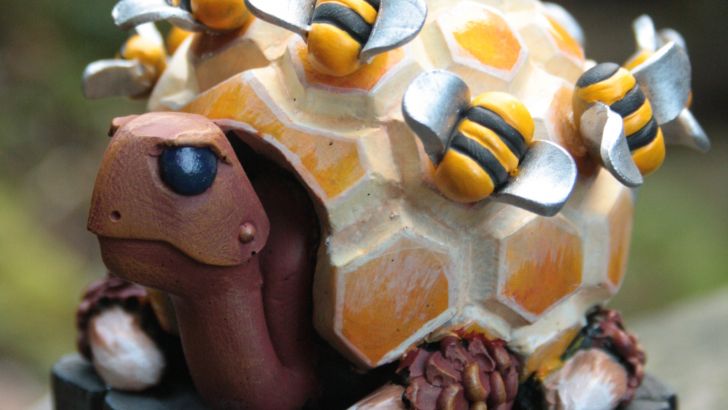 The Bee Team has added a new custom to the Wartoise family! This resin art figure was originally customized with polymer clay and hand painted in acrylic. Limited to a run of 10, each piece is made to order and stands 4 inches tall on a black felt base.
"The story goes ...
In 1972 a crack commando team of soldier Bees broke free from a high security stockade to become soldiers of fortune in the Los Angeles underground.
Wartoise thought he'd found and recruited them, unfortunately they were just ordinary honey bees, who took quite a shine to his hive like carapace.
Now he has a problem, he can'€™t seem to shake off — The Bee Team."
Get yours today by CLICKING HERE! 
Similar posts
Thursday, October 17, 2019 - 10:23am

Yamaraja is the latest super detailed creation from the dark and twisted mind of American Gross.

Sunday, September 29, 2019 - 1:44am

From the twisted imagination of Japan's own Tokyo Jesus comes the Oni-Tayū (太夫) -  a high ranking Oiran with a dark secret.