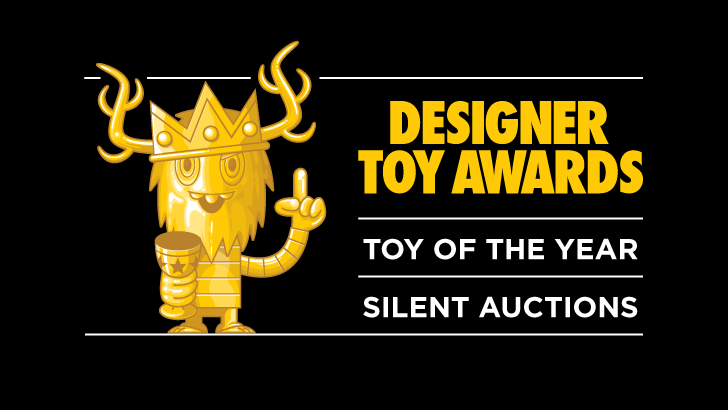 The Designer Toy Awards are very excited to announce a brand new and fun initiative: Toy of the Year Silent Auctions! In support of the 3rd Annual Designer Toy Awards, the DTAs were lucky enough to have more than half of the finalists in the Toy of the Year category donate a single copy of their nominated release to be put up for silent auction! Many of these toys are now completely sold out and very hard to find! In addition, there are even a couple of extra rare and exciting items being auctioned that artists generously donated for this purpose!
Make sure you read the very bottom of this post, which explains how silent auctions work and how to place bids in this one!
Available Pieces!!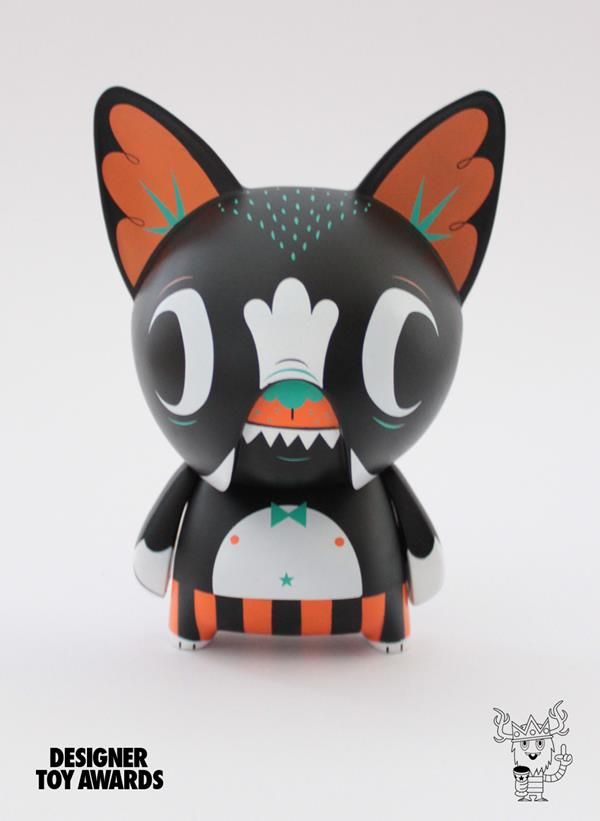 Monday, December 9th, 12 NOON to 4PM EST : Gary Ham & Freak Store's "Fonzo," in the original black vinyl colorway, stands 6-inches tall and is limited to 200 long sold out copies! The blank version won Best DIY category in this year's DTAs!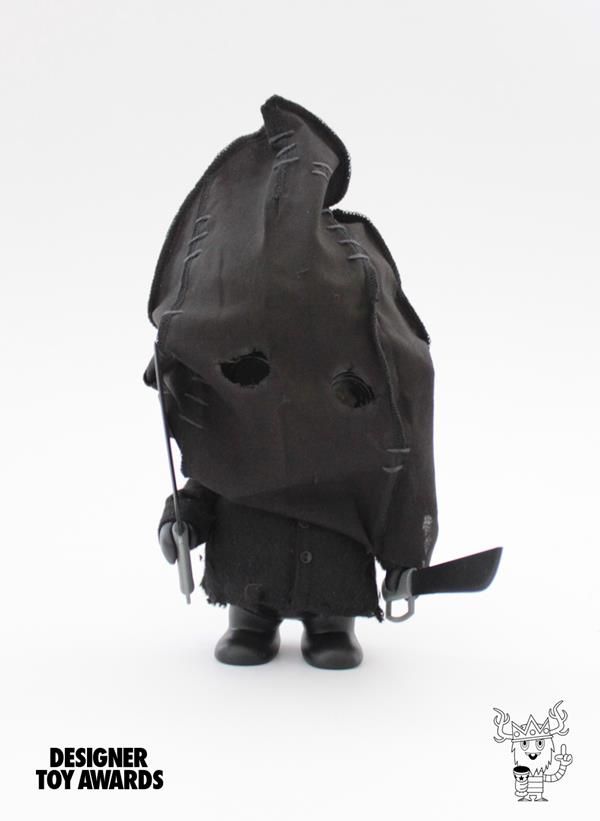 Tuesday, December 10th, 12 NOON to 4PM EST : Brandt Peters & Ferg's "Squadt Terror Boys: ooze [oilish]," the 6-inch tall vinyl, ABS, and cloth piece. Still sealed, Ferg has signed the underside of the box! The Squadt TroubleBoys, also by Brandt and Ferg, won Best Collaboration in this year's DTAs!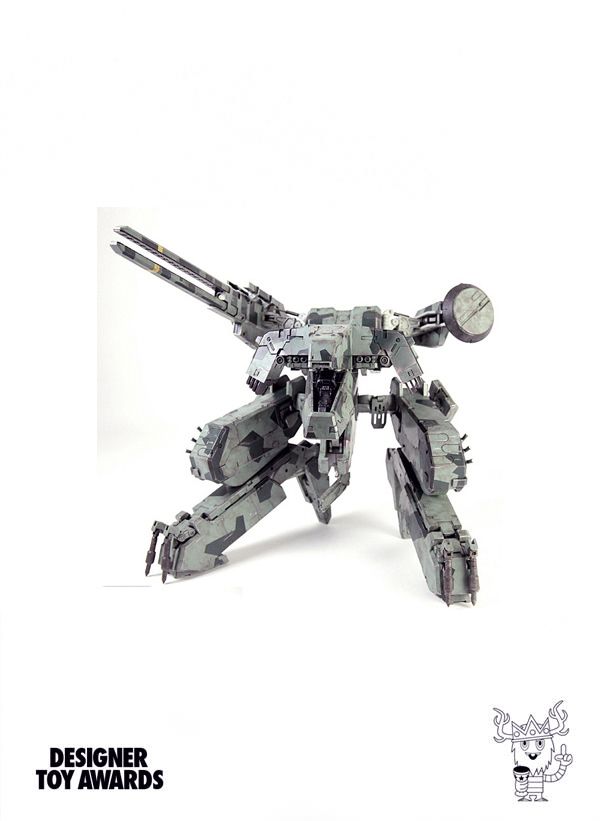 Wednesday, December 11th, 12 NOON to 4PM EST : 3A's "Metal Gear Solid: Rex," the nearly two foot tall piece with tons of articulation and working LED lights. Almost impossible to find, this isn't even the normal edition… it's theBambaland Store exclusive version with the pilot!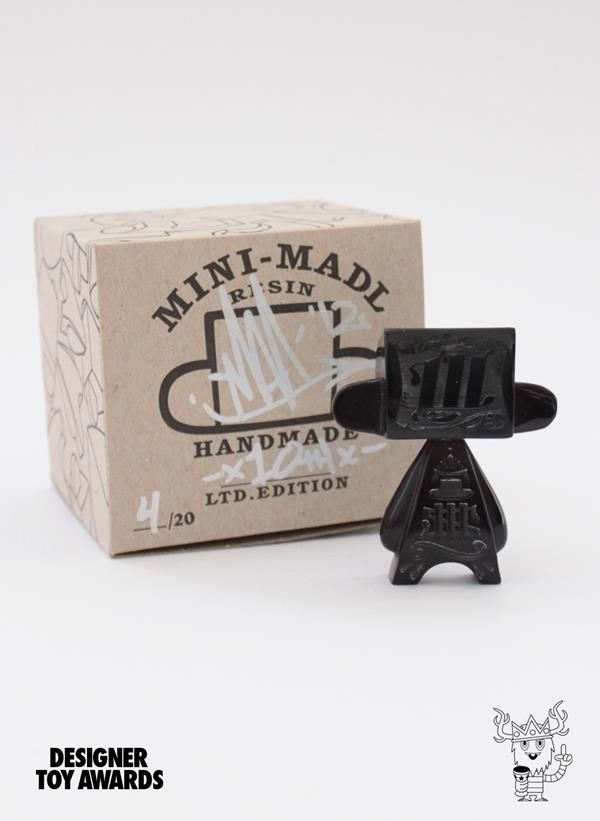 Thursday, December 12th, 12 NOON to 4PM EST : MAD's "Mini MAD*L Resin (10th Edition)," the 3-inch tall resin figure in its laser etched form… signed and numbered to only 20 copies worldwide, this being number 4!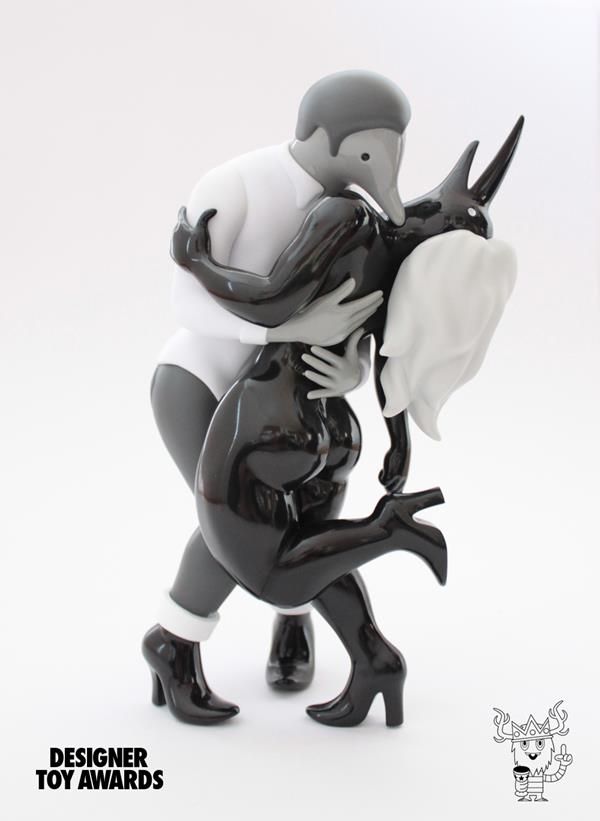 Friday, December 13th, 12 NOON to 4PM EST : Parra & Kidrobot's "Pierced (Shades of Grey)," a 10-inch tall vinyl sculpture limited to 750 copies and sold out everywhere! Winner of Toy of the Year at this year's DTAs!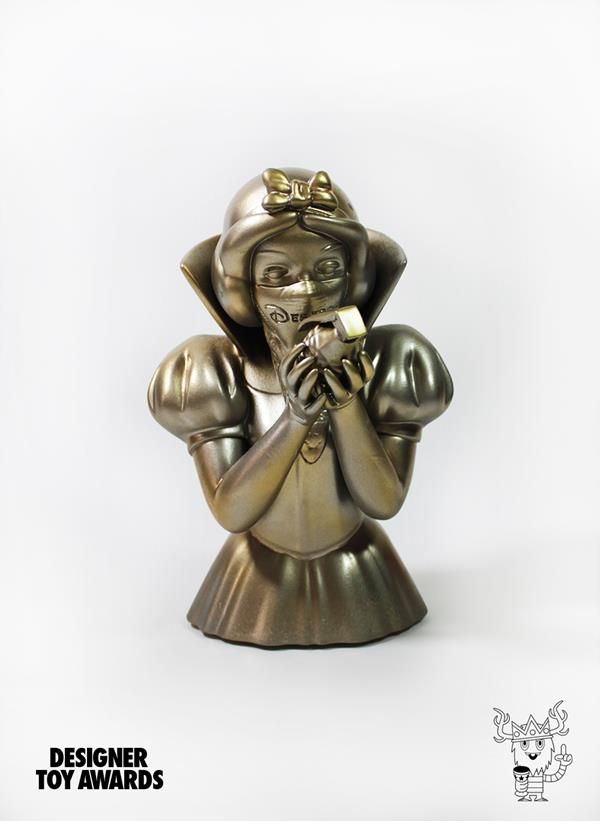 Monday, December 16th, 12 NOON to 4PM EST : Goin & Mighty Jaxx's popular "Bad Apple" resin figure in a one-off customized gold and silver version by artist Daniel Yu! This platform was the winner of Best Resin at this year's DTAs!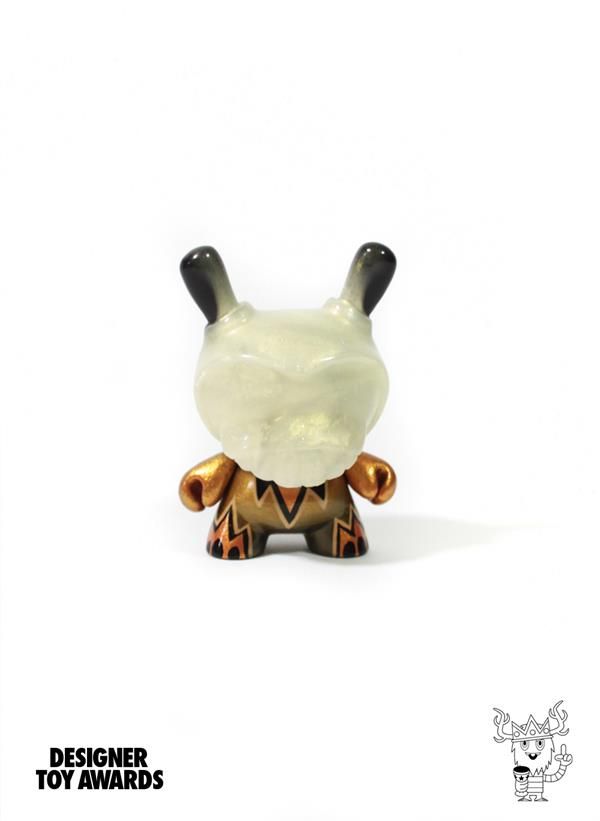 Tuesday, December 17th, 12 NOON to 4PM EST : Rsin's "Pearl K" hand-painted custom 3-inch Dunny, using a resin cast head on a production body, which was limited to a mere three copies, the other two having been sold at NYCC 2013.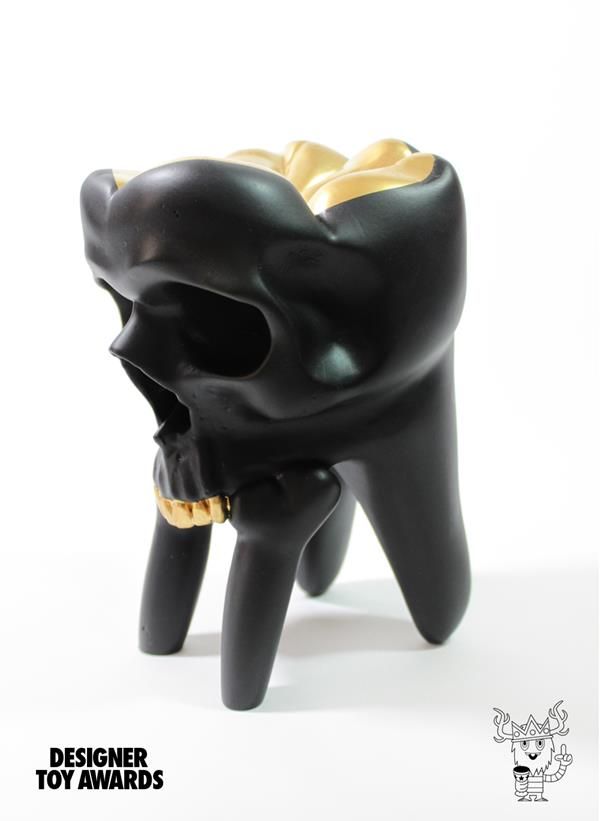 Wednesday, December 18th, 12 NOON to 4PM EST : Creo Design's "Tooth Decay," the 7-inch tall sold out resin figure done in a unique black & gold "Designer Toy Awards" colorway!
How Silent Auctions Work
To enter the Silent Auction you must submit the amount you're willing to pay for the item, not knowing what others have bid or if you are currently winning. If you have placed the highest bid during the specified timeframe, then you are the winner and are responsible for paying your bidded amount. 
How To Bid
On the appropriate day and timeframe, email miranda@designertoyawards.com with your bid. The winner will be notified on the same day and have 24 hours to make payment. If they fail to make payment, the next highest bidder will become the default winner under the same terms and so forth.
Similar posts
Tuesday, February 13, 2018 - 6:39pm

Nominations are officially open for the 8th annual Designer Toy Awards!