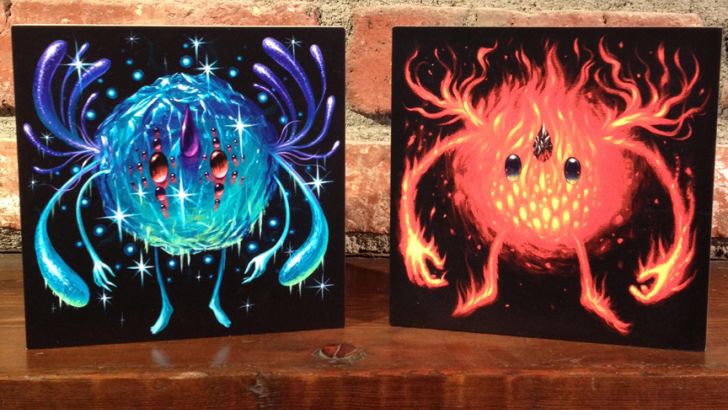 Today is a good day. Not only are we ever closer to the weekend, but Jeff Soto is set to release his latest prints with partner, Prints on Wood. Water" is a  6" x 6" print on 3/4" sustainable plywood and will make up 1 of the nine elements in his "Elements" series. Each print comes signed and numbered on the back.
They will be available for a a 24 hour period (January 9th at noon PST until noon PST on Friday). Only $30 + Shipping!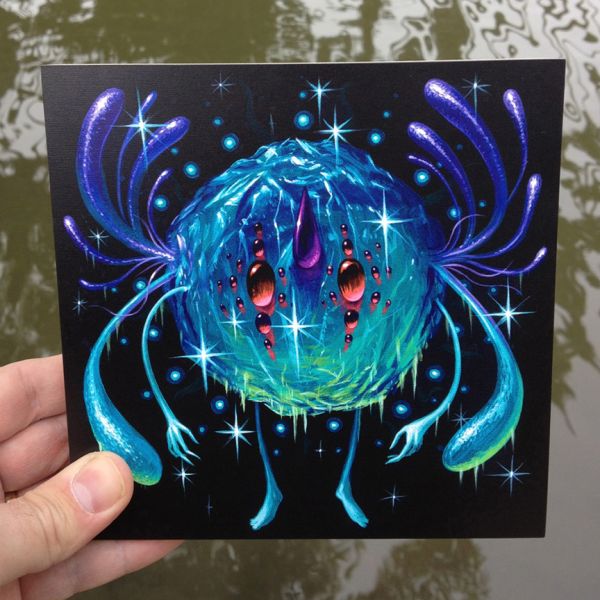 Similar posts
Thursday, June 30, 2016 - 3:01pm

Last week myplasticheart hosted a mini-exhibit for TOOFLY NYC and I had to stop by to check it out.

Monday, May 30, 2016 - 1:40pm

JPK's newest entry into his Worker Project is out today! The Miner is printed on A3 sized stock and is signed and numbered.