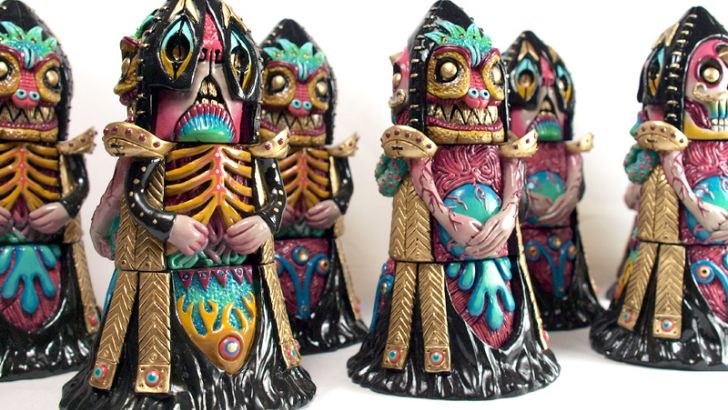 Amazing Australian artist Seymour, is all set to release his first resin release. Titled "Tri-Kami", they measure 7" tall, are all hand sculpted, cast and painted with custom packaging. Limited to 10 pieces, the color version is hand painted (not airbrushed)  and covered with a clear lacquer. They are made in three interchangeable pieces, so you can take them apart and put the back together to make many different versions. They will be released via a lottery system starting on Jan 25th at (12pm AEST), by emailing info@gmail.com  Priced at $300.  
You do not have access to view this Atom.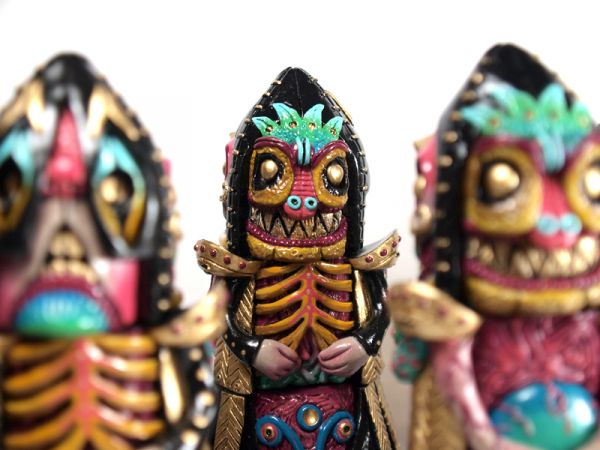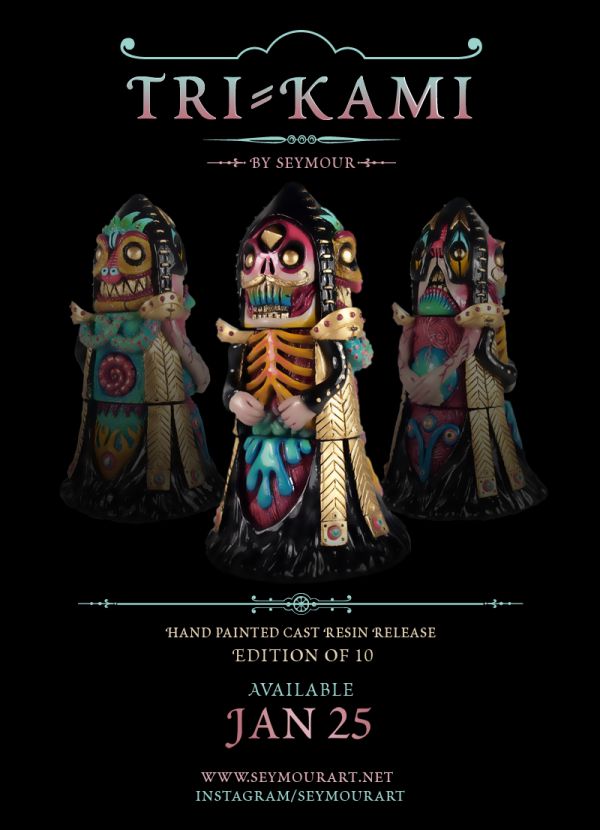 Similar posts
Thursday, October 17, 2019 - 10:23am

Yamaraja is the latest super detailed creation from the dark and twisted mind of American Gross.

Sunday, September 29, 2019 - 1:44am

From the twisted imagination of Japan's own Tokyo Jesus comes the Oni-Tayū (太夫) -  a high ranking Oiran with a dark secret.