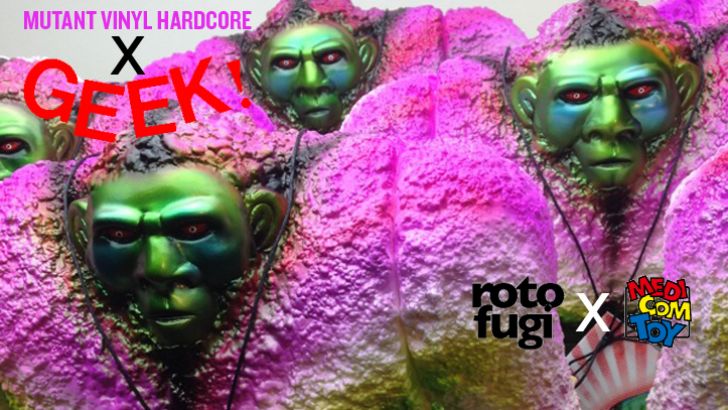 The 12-inch tall "Jyujin" vinyl figure designed by Japanese artist GEEK! and produced by Medicom Toy is receiving an extra-special micro edition release courtesy of Mutant Vinyl Hardcore and Rotofugi! Faciliated by Rotofugi, Rich "LASH" Montanari of MVH painted a small run of the Bigfoot-esque beast in soft Japanese vinyl (sofubi)! Entitled "Sakura Lord Zone 5 Jyujin" for this edition, which is priced at $165 apiece, this figure will be sold by lottery system… meaning you have to be lucky enough to be randomly selected from the entrants to even pay for this glorious beast! You can enter yourself into the lottery HERE, which will be open until 12 Noon Central Time on Friday, April 18th, 2014.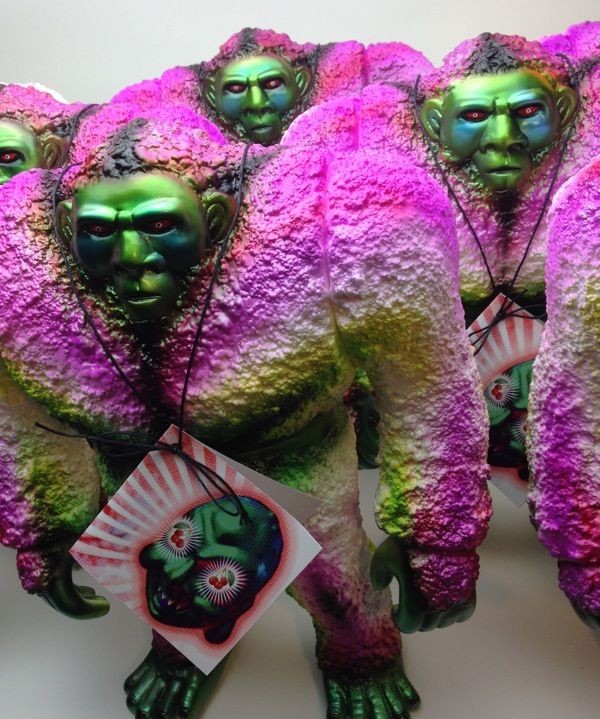 Similar posts
Tuesday, June 23, 2020 - 4:01pm

Pulled in beautiful bright green Sofubi, the newest release of the Kaaarg is ready to hit your shelves!

Thursday, April 23, 2020 - 7:49pm

From the murky depths of the Hudson River emerges...The Killer Kaaarg! The first painted release of the amazing Jeff Lamm design is set to be unleashed tomorrow, April 24th!