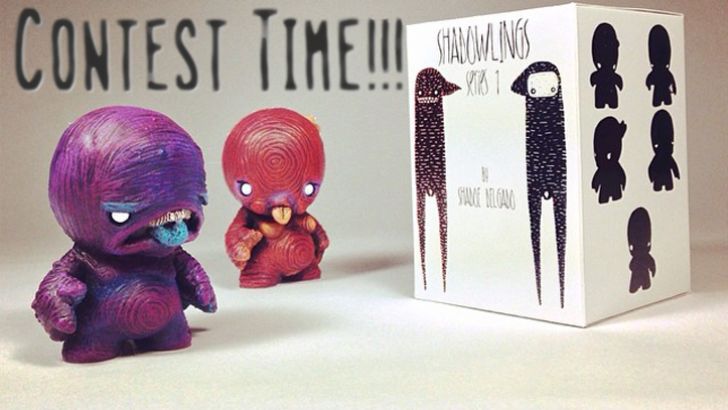 Shadoe Delgado's "Shadowling" blind boxed series, produced by We Are Not Toys, will be available — while supplies last — at a discounted price until April 21st, 2014! The 3-inch tall resin figures are each hand-painted, featuring ten different Shadowling designs! The blind boxes, normally priced at $35 each, will be available for $25 apiece during this sale and, for the true collector, you can snag a guaranteed complete set of the 10 designs for $250. These are available in Delgado's online shop now HERE.
As if that wasn't enough, Delgado will also be giving away one complete set of the Shadowling figures when he reaches 4200 followers on Instagram! To take part in this giveaway, you must: (1) follow @ShadoeDelgado and (2) repost your favorite image from his Instagram feed, including the hashtag #ShadowlingBB. With less than 1000 followers to go, you best act quickly to avoid disappointment!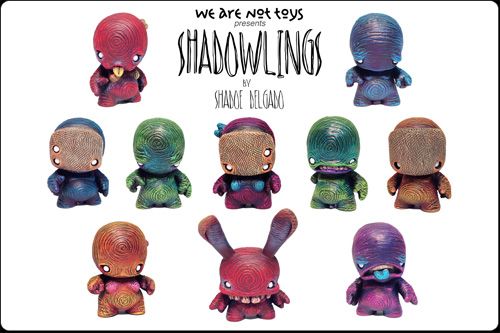 Similar posts
Wednesday, January 22, 2014 - 10:07am

Yes, Peter Kato's new (and very slick) "Mogu-Tank" resin figures have become part of an official collaboration with Studio Uamou!

Friday, January 17, 2014 - 7:01pm

Shadoe Delgado has teamed up with We Are Not Toys and Tenacious Toys to produce a brand new Blindbox series of Shadowlings.