Posted by
marc
April 17, 2014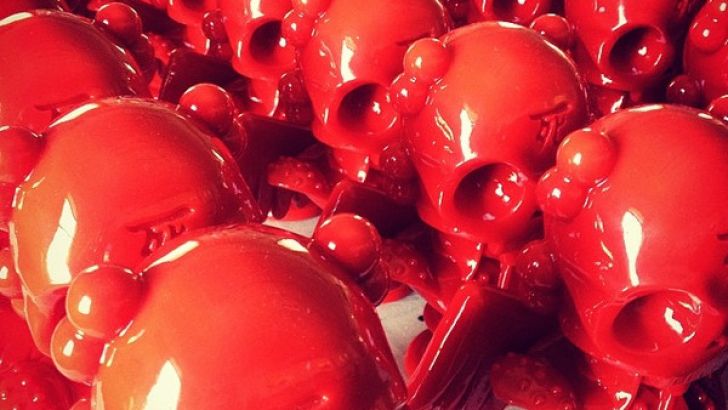 There are a lot of skulls in the world of designer toys, but the cranium that is most often associated with the scene is Huck Gee's Skullhead. His most recent rendition is cast in resin and, sitting atop some finely sculpted shoulders, stands 6 inches tall. With only 50 pieces made, these are sure to go quickly. Pick up a signed and numbered piece from Huck here at 12PM Pacific tomorrow, April 18.
Similar posts
Thursday, October 17, 2019 - 10:23am

Yamaraja is the latest super detailed creation from the dark and twisted mind of American Gross.

Sunday, September 29, 2019 - 1:44am

From the twisted imagination of Japan's own Tokyo Jesus comes the Oni-Tayū (太夫) -  a high ranking Oiran with a dark secret.