Posted by
marc
May 19, 2014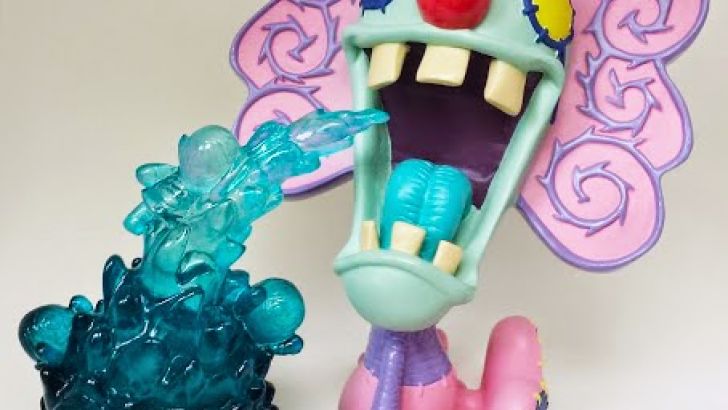 The resin-creating machine known as Erick Scarecrow has just pumped out three new figures. First is a custom collaboration with Moriya. This rendition of Little Axe comes with mask and sword accessories with a weathered metallic finish that look like they came straight out of a Japanese RPG. Limited to 5 pieces and signed by both artists, this one goes for $200. Next up is an Upchuck with a pastel color scheme. A puking clown has never looked so pleasantly coordinated. And the clear blue resin is a great match for the figure itself. Upchuck is limited to 15 pieces and costs $55. Finally, the Pretty Boi Waves packs a similar color scheme to the Upchuck figure. Gradually transitioning from green to blue to pink to purple using airbrushed stripes, this guy goes for $55.
Similar posts
Thursday, October 17, 2019 - 10:23am

Yamaraja is the latest super detailed creation from the dark and twisted mind of American Gross.

Sunday, September 29, 2019 - 1:44am

From the twisted imagination of Japan's own Tokyo Jesus comes the Oni-Tayū (太夫) -  a high ranking Oiran with a dark secret.