Posted by
marc
May 27, 2014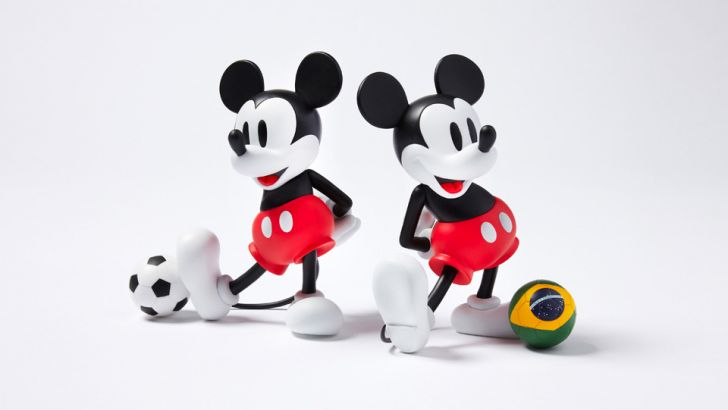 Mickey Mouse has gone through countless vinyl variations in recent years thanks to Medicom. Their most recent release is a collaboration with Japanese fashion designers, SOPHNET. The iconic rodent comes complete with a soccer ball, making it a perfectly excusable purchase considering the Wolrd Cup is right around the corner. Variants of the toy come with country-themed balls from Brazil, France, England, or the US, according to High Snobiety. Retailing at ¥7,800, this collaboration will drop sometime in June.
Similar posts
Wednesday, November 9, 2016 - 1:39pm

The ninth installment of Medicom's Vinyl Artist Gacha series is getting contributions from both Shoko Nakazawa and Konatsu!