Posted by
marc
September 16, 2014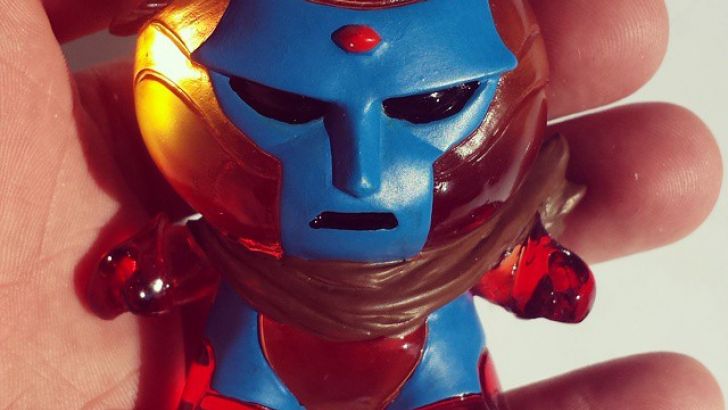 You'd maybe assume that Erick Scarecrow would be taking a break while destorying Kickstarter goals, but you'd be wrong. He's brining plenty of new stuff to NYCC, returning this year with his own ESC-Toy booth. Peek the customs and new resin collectibles below and head over to booth 515 to pick these up.
Similar posts
Thursday, October 17, 2019 - 10:23am

Yamaraja is the latest super detailed creation from the dark and twisted mind of American Gross.

Sunday, September 29, 2019 - 1:44am

From the twisted imagination of Japan's own Tokyo Jesus comes the Oni-Tayū (太夫) -  a high ranking Oiran with a dark secret.