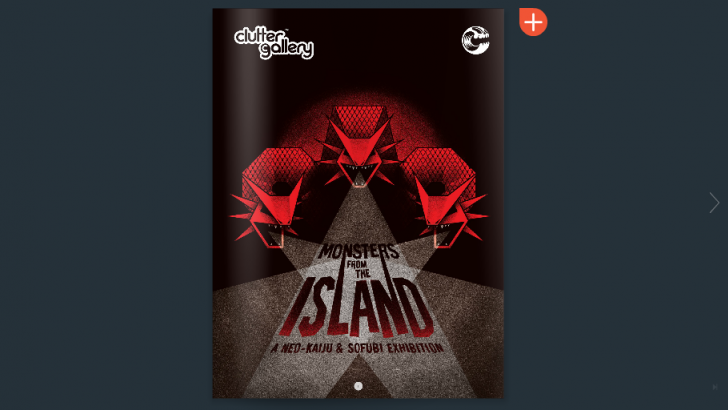 Back in March 2013 Clutter Magazine Gallery presented: "Monsters from the Island. A group Neo-Kaiju & Sofubi exhibition." Curated by Monster Island NYC.  The show ran from March 9th - April 6th 2013 and comprised of artists working primarily in sofubi and resin. We promised an exhibition catalog and although it was never printed, it was created. So finally we decided to publish it digitally via our issuu channel. 
Participating include: BLObPUS, Blurble, Bob Conge / Plaseebo, Brian Flynn, Buff Monster, Bwana Spoons, Dski One, Few Many, FigLab, Goccodo, Guumon, Healeymade, Ilanena, Josh Herbolsheimer, Konatsu, L'amour Supreme, Leecifer, Mark Nagata, Mechavirus, Monsterarm, Mutant Vinyl Hardcore, NagNagNag, PaulKaiju, Rampage Toys, Splurrt, Star Case, Toys are Sanity, Uamou and Velocitron.
The show was amazing, and the pieces fantastic. Please Enjoy!
Similar posts
Tuesday, June 23, 2020 - 4:01pm

Pulled in beautiful bright green Sofubi, the newest release of the Kaaarg is ready to hit your shelves!