Posted by
Miranda
February 03, 2015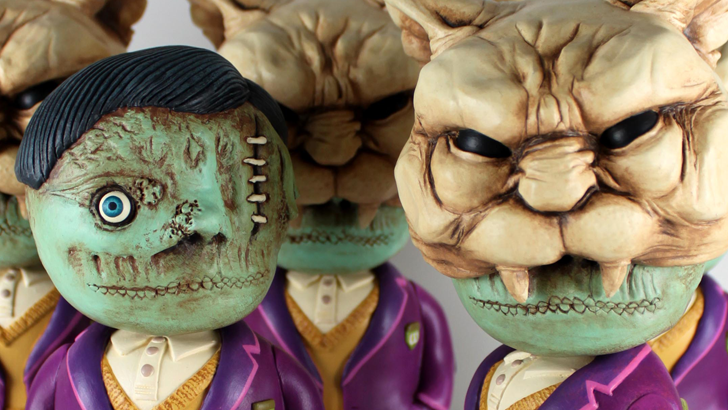 What happens when the awesome Scott Tolleson and the fantastic Doubleparlour get together and make sweet sculpture love? WEISHAUPT! That's what!!
Limited to 5 pieces and produced in resin, the head is articulated and the cat helmet is removable! Hand painted by Scott and sculpted by both Doubleparlour and Scott, they stand over 6" tall and are released into the world this Thursday (2/5/15) at 10am PST. At $200 each, these will fly out of the door, so make sure you snag one here.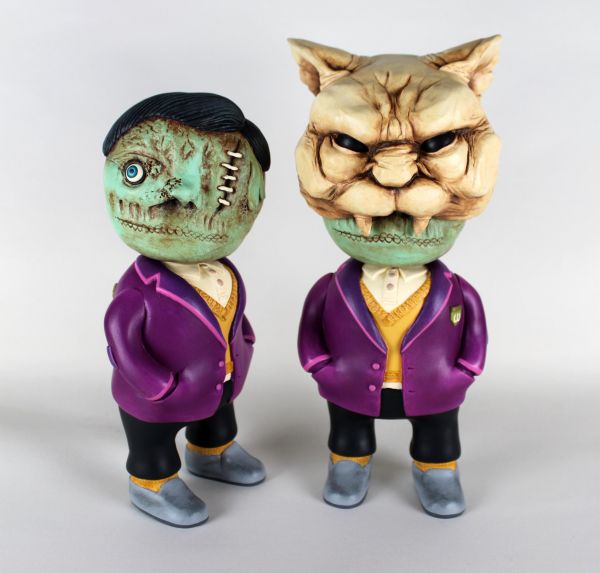 Who is Weishaupt? He's the one who sees all. It's a good thing to have him on your side when the World comes crumbling down.
Similar posts
Thursday, October 17, 2019 - 10:23am

Yamaraja is the latest super detailed creation from the dark and twisted mind of American Gross.

Sunday, September 29, 2019 - 1:44am

From the twisted imagination of Japan's own Tokyo Jesus comes the Oni-Tayū (太夫) -  a high ranking Oiran with a dark secret.