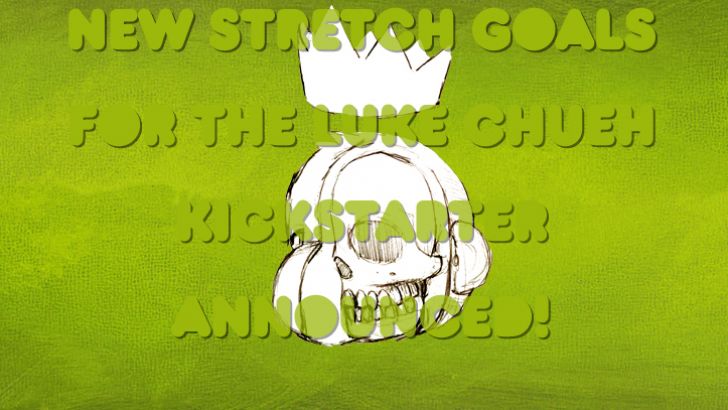 We here at Clutter have been so thrilled and thankful by the outpouring of support that fans have shown for Luke Chueh's "Dissected" bear head on Kickstarter, that we racked our brains for some super fantastic stretch goal. Something that would really show the appreciation we feel. And then we came up with it.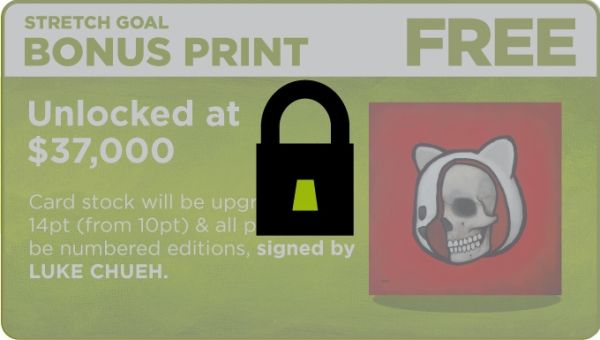 Yes, at $37,000 the print gets an even thicker, sexier card stock treatment. And Luke will sign each one. And they'll be hand-numbered. And this isn't even the really special thing we came up with! That thing was…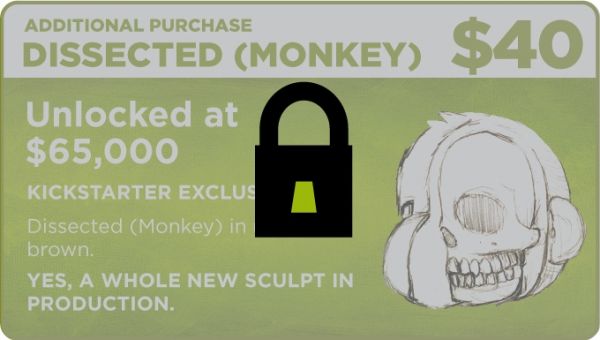 Holy crap!?! What?!? Yes, if we reach $65,000 then we'll make an ENTIRELY NEW SCULPT in VINYL: Dissected [Monkey]. We'll make them in unpainted brown, which will be Kickstarter Exclusive! I know, that's crazy… And we'll only charge $40 apiece for them as add-ons too! Luke's super excited about this possibility, as are we. But that's not all…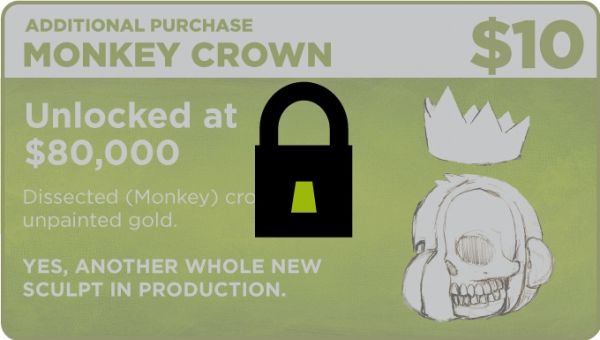 If we get to the magically delicious sum of $80,000, then we'll also make the gold Monkey Crown accessory add-on for the Dissected [Monkey]. Seriously, who wouldn't want this?!? And we'll probably lose money on them at only $10 apiece, but… that's how we roll!
The campaign has a little over a week left. Please share it with your friends and see if we can't make these wonderful new ideas become reality!
Similar posts
Monday, February 5, 2018 - 8:15am

If you're kicking yourself for missing out on Rato Kim and Discordia Merchandising

Friday, February 2, 2018 - 12:38pm

Our good friends at Urban Vinyl Daily, The Bots and 64 Colors (what a trio!!) are entering the final few hours of the Luna a