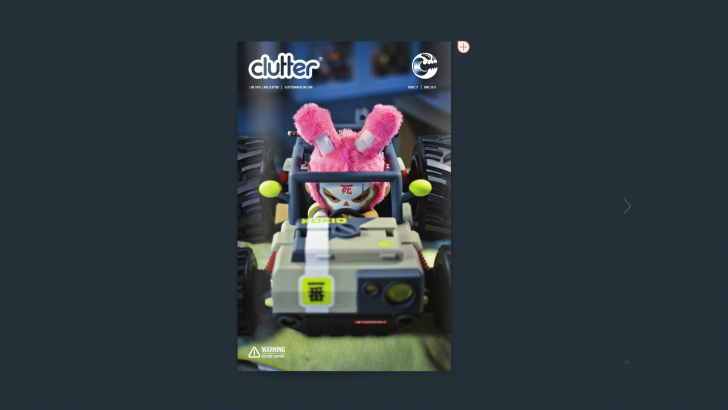 Now available for you to read online completely for free over on Issuu is Clutter Issue 27: Oh, Gee! the June 2015 issue of your indispensable guide into the world of art toys, counter culture, and underground art.
Included in the pages of this issue are, cover art and interview with Huck Gee, PLUS, Guumon, Josh Mayhem, Leslie Levings, Vannen Watches and Mutant Vinyl Hardcore's Mutantology spotlight on Hateball's Zinewolf.
AWESOME, Enjoy!
Similar posts
Friday, November 24, 2017 - 12:23pm

One of the most requested resin releases of the year, the Octoblank, is back with a brand new colorway! 

Tuesday, September 5, 2017 - 10:16pm

Issue 44 of Clutter Magazine is available now and features a brand new cover design with amazing photography by our west-coast friend Robert Howell!!