Posted by
Hannah
June 26, 2015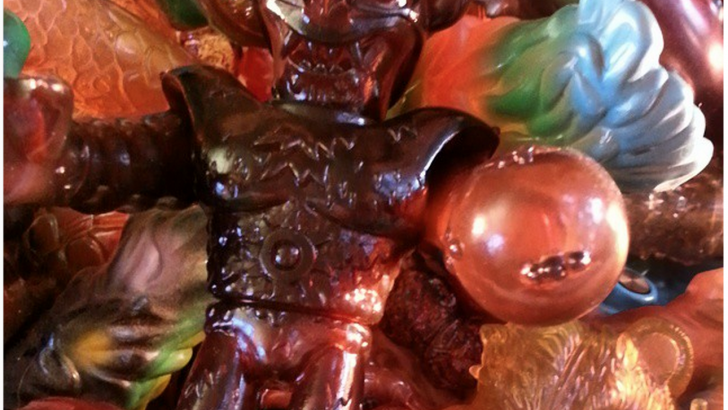 Hey Hey! Suns of Brodarr fans... Bwana Spoons has a new Drizzleshits for you!! As you all know, Drizzleshits is a ninja assassin from the Planet Brodarr, who uses his sharp talons to slice and dice, and his honey dripper to slow his prey down or, depending on the virtues of the outer shell, melt what it comes in contact with. Man, that honey dripper goo is a little spicy!
So be on look out, as Bwana Spoons is releasing a new edition of Drizzleshits today! Yea, all his Suns of Brodarr brothers must be jealous, seeing him in his new Transluscent Rootbeer colors! Standing 5.5" tall, this sweet piece of sofubi will be up at www.gravytoys.com.
Similar posts
Tuesday, June 23, 2020 - 4:01pm

Pulled in beautiful bright green Sofubi, the newest release of the Kaaarg is ready to hit your shelves!