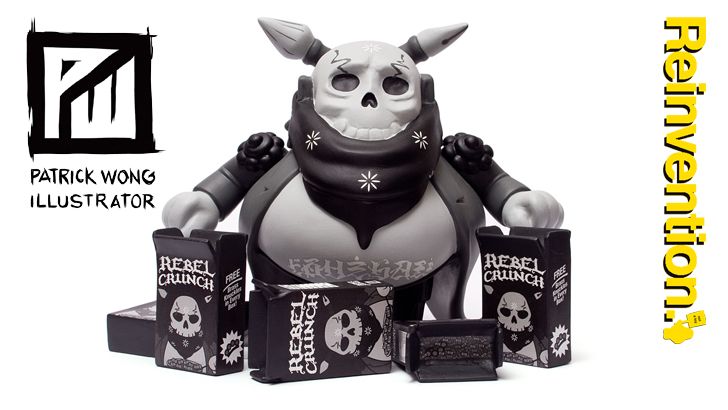 Canadian artist and toy customizer Patrick Wong reveals his contribution to Clutter Gallery's Reinvention show titled "Rebel Crunch". The 9" custom art toy is based on Ron English's iconic Cap'n Cornstarch designer vinyl from the Cereal Killer series of twisted characters from popular children's cereal boxes.
Wong "reinvents" Cap'n Cornstarch as another well-known and easily recognizable art toy known as Rebel Ink by Secret Base x Usugrow while retaining aspects of the original figure and cereal theme with additional resin boxes.
The Reinvention Show opens August 8th, 2015 at The Clutter Gallery (Beacon, New York) and pieces will remain on display until September 4th, 2015. The main "Rebel Crunch" piece comes with 5 resin cereal boxes as accessories and separately 5 individual boxes are also available for sale.
For those interested in works from this exhibit, please sign up for the Clutter Gallery's Preview List here:
http://www.cluttermagazine.com/about/gallery-preview-list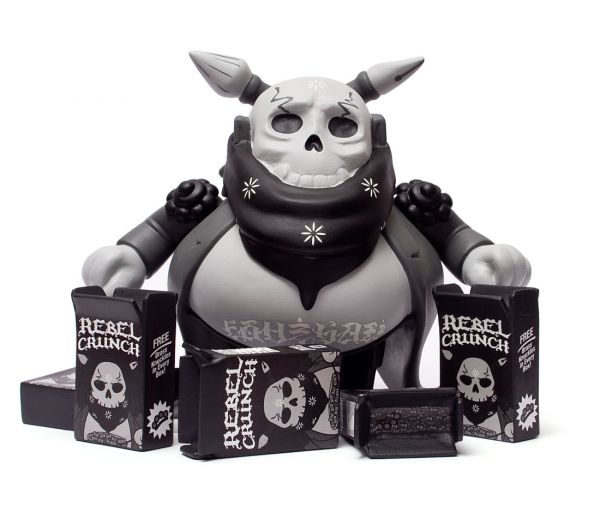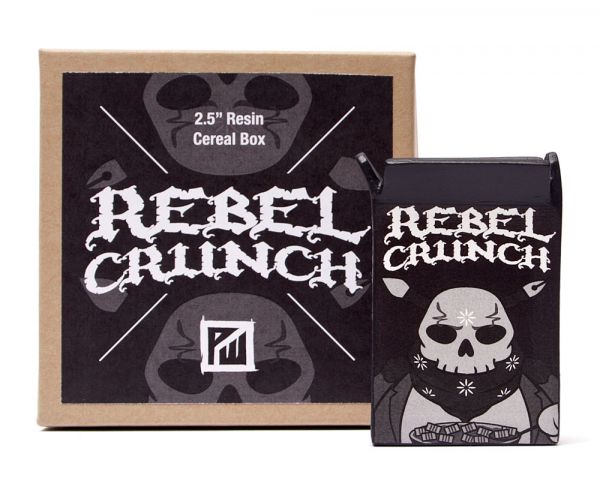 Similar posts
Thursday, November 19, 2020 - 10:53pm

Ron English's classic Lady Lips image is now three-dimensional as a life-size sculpture and vinyl art-toy sculpture release! 

Wednesday, February 26, 2020 - 10:30am

Join us on February 28, 2020, at 6 pm in SoHo, NYC to celebrate the amazing artwork of Ron English with some very special exclusive releases!