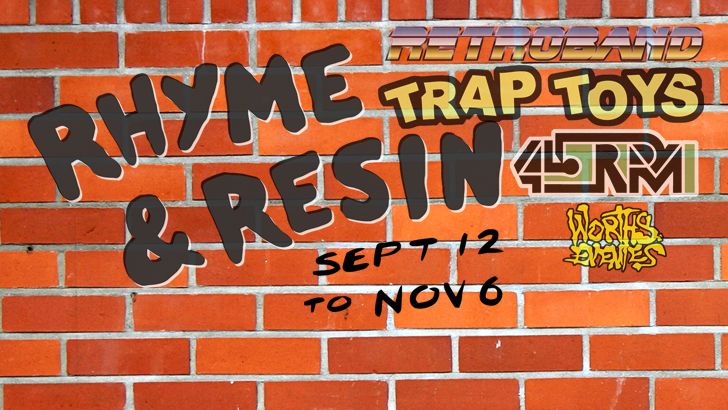 The Clutter Gallery proudly announce Rhyme & Resin, an exploration of the urban landscape by two top artists on either side of the pond: the U.S.'s Retroband and the U.K.'s Trap Toys. Bringing along their frequent artist collaborators Worthy Enemies and 45rpm, these small group show is a must for hip-hop heads!
All artists will be using the hashtag #RhymeAndResin as they post images of their works-in-progress leading up the show.
Please note: Retroband and Trap Toys have created limited edition resin pieces for this show. Half of the edition runs will be available through our Preview List (link below) and the other half will be exclusively available in-person at the opening, with any remaining copies — if there are any — appearing in our web store afterwards.
The opening reception will be free to the public and take place on September 12th from 6-9pm at The Clutter Gallery (163 Main St., Beacon, NY) and the exhibit will be on display until November 6th, 2015. The Clutter Gallery will have all pieces available for sale in their physical location and on their website.
The Clutter Gallery's Preview List allows its members to purchase online several hours prior to the opening. Registration to the Preview List is free and open to the public. One can sign up by following the link below:
http://www.cluttermagazine.com/about/gallery-preview-list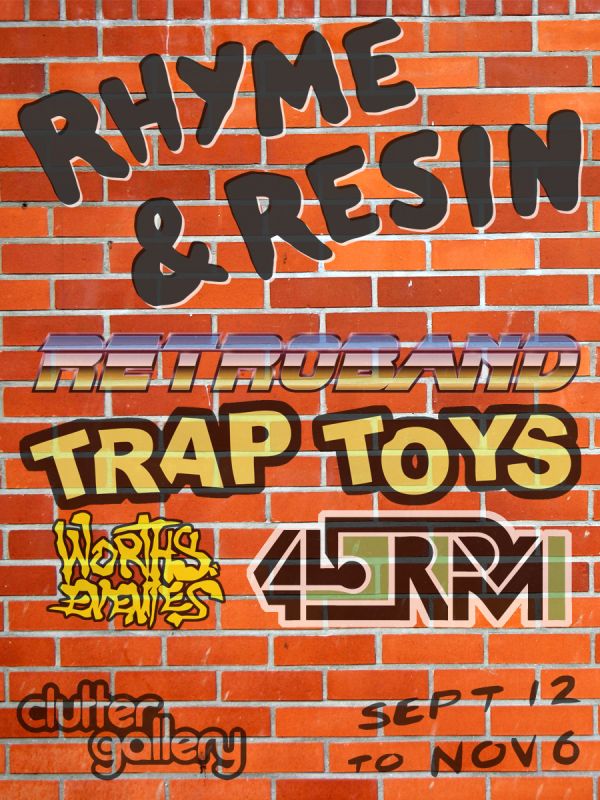 Similar posts
Monday, September 3, 2018 - 10:02pm

The Clutter Gallery is proud to present an amazing solo spectacular from artist duo, Horrible Adorables! 

Monday, September 3, 2018 - 9:50pm

From the farthest reaches of Outer Space, beyond the Gum Gum Galaxy and the Nougat Nebula, lies a planet of Magical Sparkle Glitter. Once a year the inhabitants of the tinsel covered shiny wonder that is Planet Rainbow Sparkle invade the Clutter Gallery.