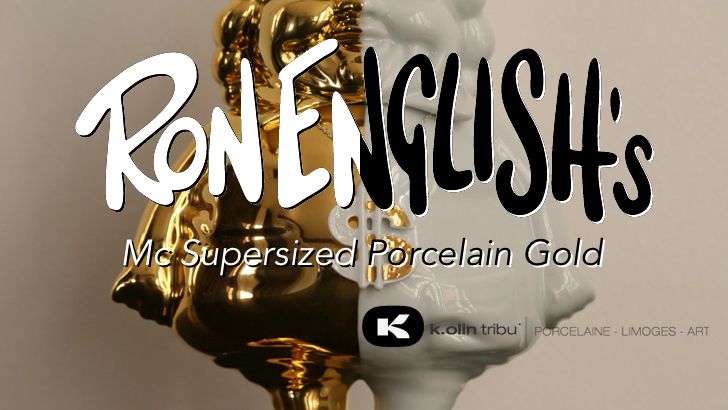 Known for such diverse array of characters, probably the most well-known Ron English creation is "MC Supersized," an emblematic figure skyrocketed to fame from its use in documentary Supersize Me. While "MC Supersized" has seen various incarnations in a variety of mediums, one of the most impressive to date surely must be the porcelain sculpture version created by K.Olin tribu… and after two sold out editions, a third one has been made using one of the most precious metals in the world: gold. Limited to only 15 copies, these entirely hand-painted works stand roughly 8.6-inches tall and 7-inches wide, and are available now in the ArtAndToys.com website for 700,00€ (approx. $772).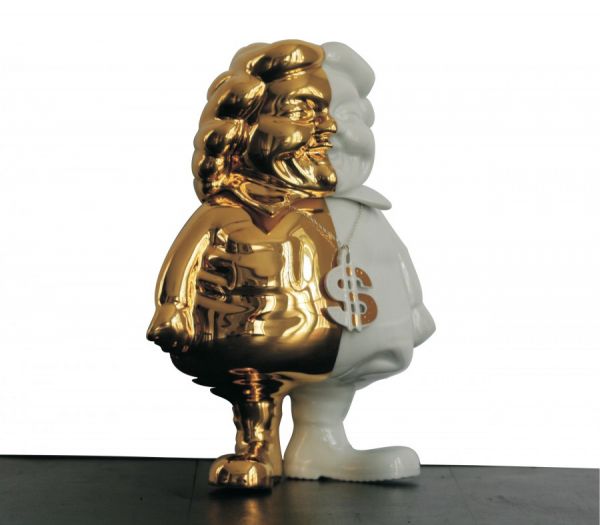 Similar posts
Tuesday, October 2, 2018 - 10:55pm

Honor your love for all things macabre, Bowie and Pop Surrealism with The Rebel Rebel Heart Skull by Ron English. 

Wednesday, April 11, 2018 - 11:07pm

Clutter Gallery is proud to bring a unique sales event to our collectors!