Posted by
marc
January 11, 2016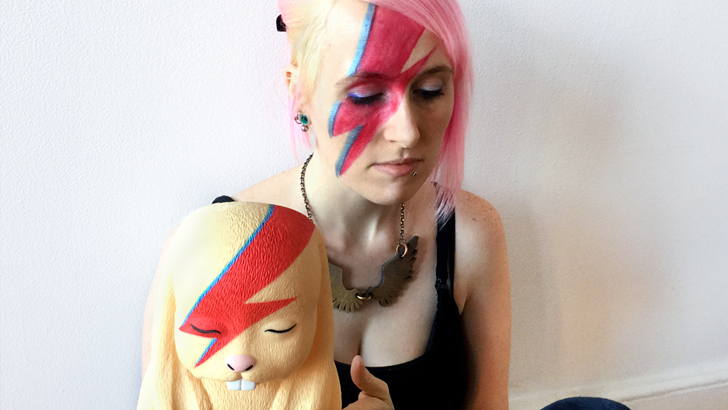 The world woke up to some pretty shitty news today. The androgynous entity who straddled the lines between rock star, cultic performance artist, and space alien, died just days after his 69th birthday, surrounded by his family. David Bowie is of course loved by alternative and fringe fans and movements, pop surrealism and art toys certainly not being an exception. Take a look at the gallery below for our collection of Bowie-inspired art from Dolly Oblong, Jermaine Rogers, Luke Chueh, Martin Hsu, and more and check out our Editor in Chief, Miranda O'Brien with Jermaine's Allepin Sane toy. See you, space cowboy.
Similar posts
Tuesday, May 16, 2017 - 5:02pm

We are excited to drop our latest collaboration with Luke Chueh – The Dissected Bear Head; Black & Bone edition!

Tuesday, April 4, 2017 - 3:02pm

Clutter Magazine is proud to announce our latest collaboration with Milwaukee-based artist Scott Wilkowski and LA native artist Luke Chueh!