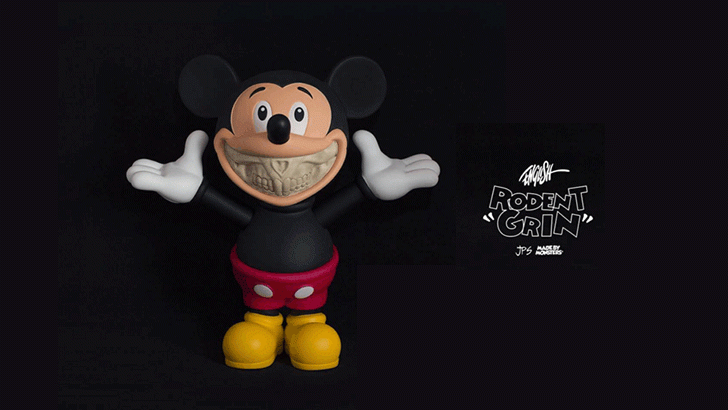 Pop surrealist artist Ron English has a very long history of turning well-known popular culture icons into his "grin" series of toys and sculptures. While this isn't the first time time we have seen him take on the legend that is Mickey Mouse (American Depress for example), this is the fist time we have seen him in his true form.
Produced by Made by Monsters and released in association with JPS Gallery (based in Hong Kong), an official release date or edition size has not yet been announced. 
Ron English fans are sure to snap this one up, it just remains as to what Disney will think....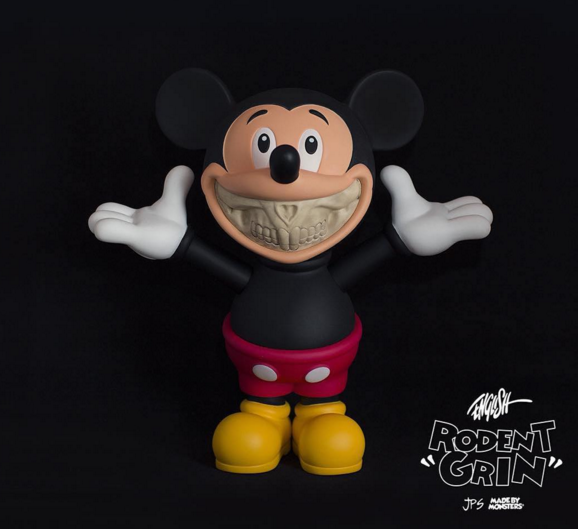 Similar posts
Thursday, November 19, 2020 - 10:53pm

Ron English's classic Lady Lips image is now three-dimensional as a life-size sculpture and vinyl art-toy sculpture release! 

Wednesday, February 26, 2020 - 10:30am

Join us on February 28, 2020, at 6 pm in SoHo, NYC to celebrate the amazing artwork of Ron English with some very special exclusive releases!