Posted by
marc
February 16, 2016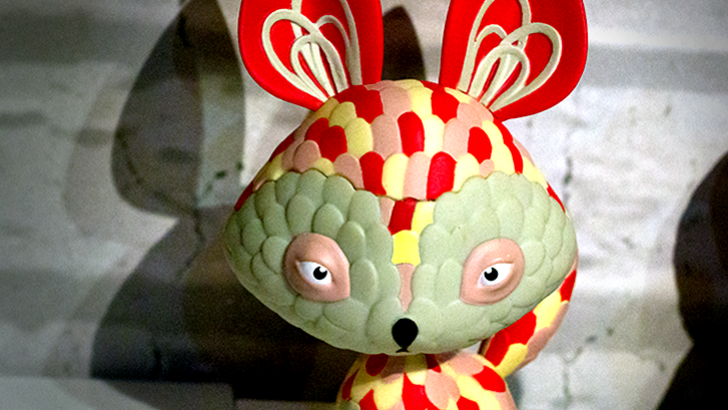 The Clutter team is back from New York Toy Fair 2016 with hundreds of photos in tow. When it came to designer toys, Kidrobot certainly stole the show. Check out all the upcoming releases from the brand and tons of product shots!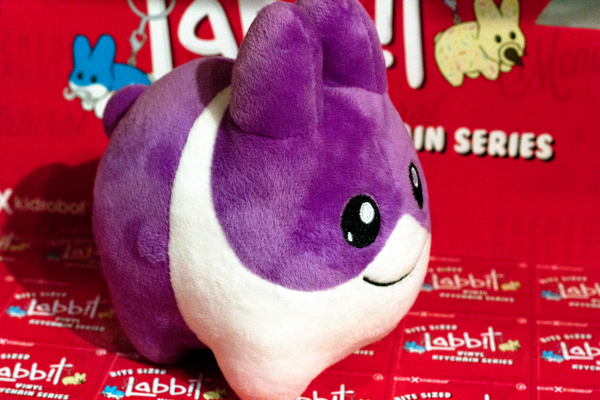 I of course went straight for the plush Labbit with Littons announced earlier in the year. The Littons are even cuter in person and are manufactured with Kidrobot's high standards for plush. The Labbit daddy is absolutely hugs - so big in fact that collectors with small apartments might have trouble finding a spot for it! For those who just want the wee Littons, they'll be available in all sorts of colors and patterns without the Labbit daddy.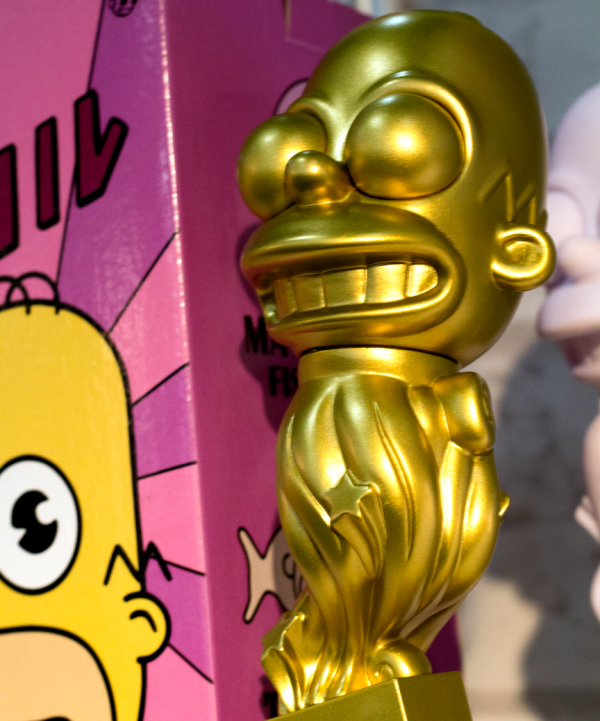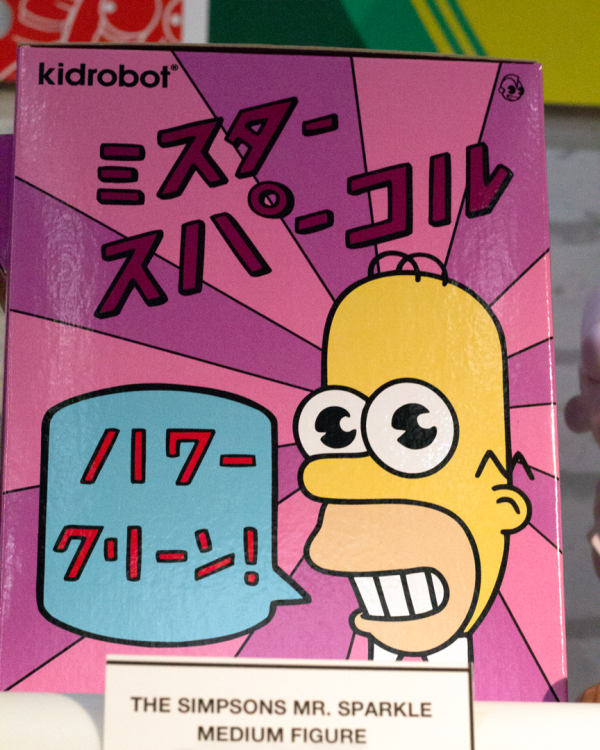 The biggest surprise of the show for me was the Mr. Sparkle sculpture, back from the dead. This project was put on hold for quite a while, but has been resuscitated since the company's acquisition by NECA. I'm not sure if like love the sculpture or the packaging more: The box has a pull-out funnel like a real box of laundry detergent. These will be out this summer with an SDCC variant in the works as well.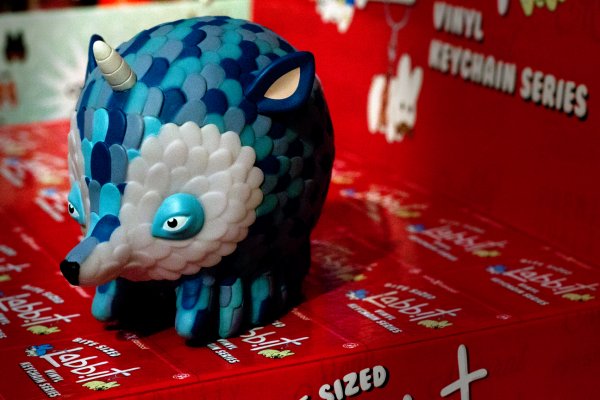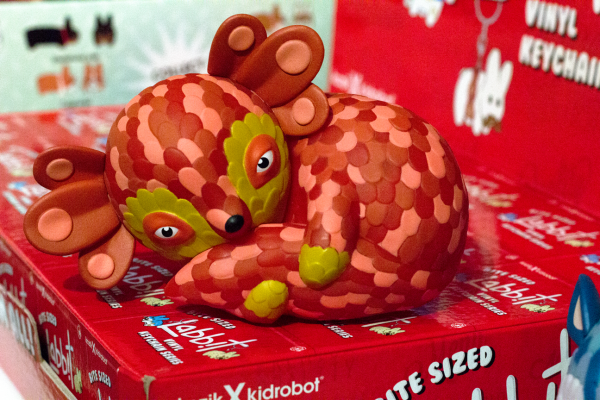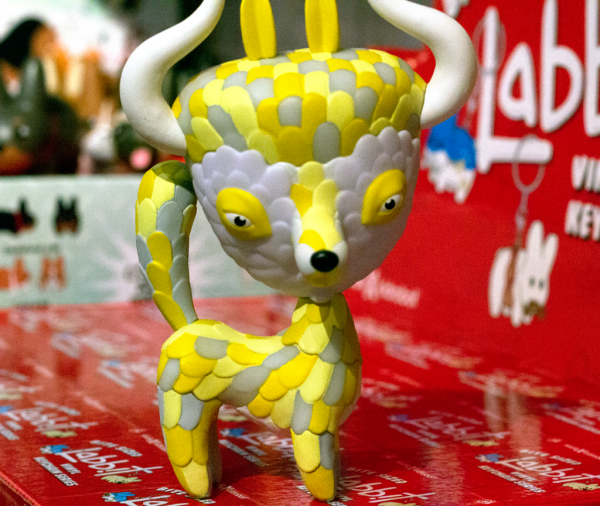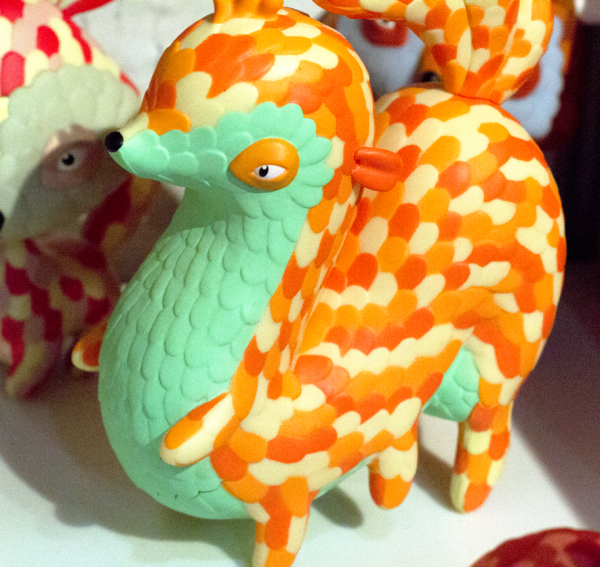 One project I've been looking forward to is Kidrobot's collaboration with Horrible Adorables, so it was great to finally see these revealed. The designs and pain jobs are spot on. I only wish that the vinyl was flocked in order to be more in keeping with Horrible Adorables' felt and fabric aesthetic. It's definitely not a deal-breaker though, especially since these will be packaged in window boxes so you know exactly which creature you're taking home. They'll also be numbered, with two launching per month starting in May for a total of 6 sculptures, all produced by Bigshot Toyworks.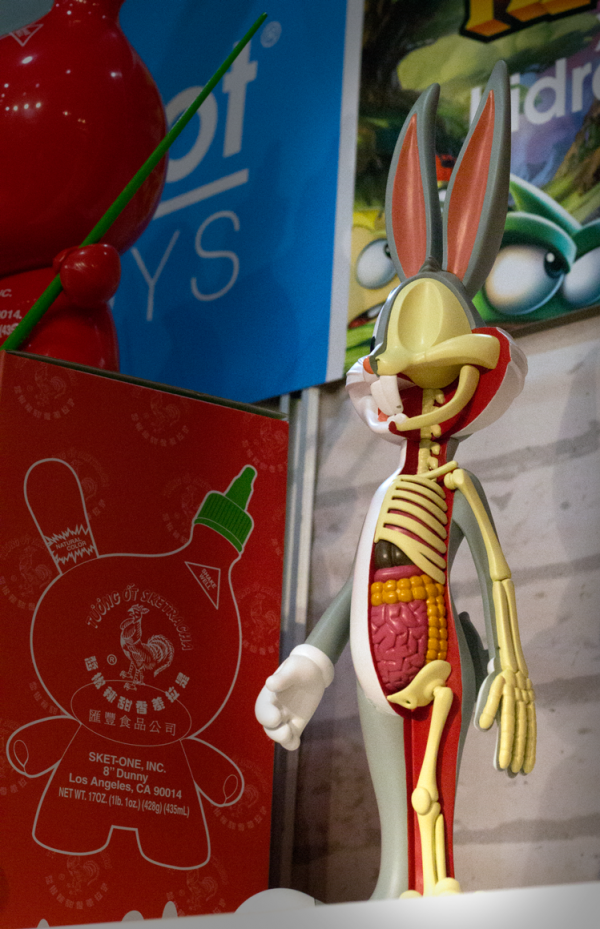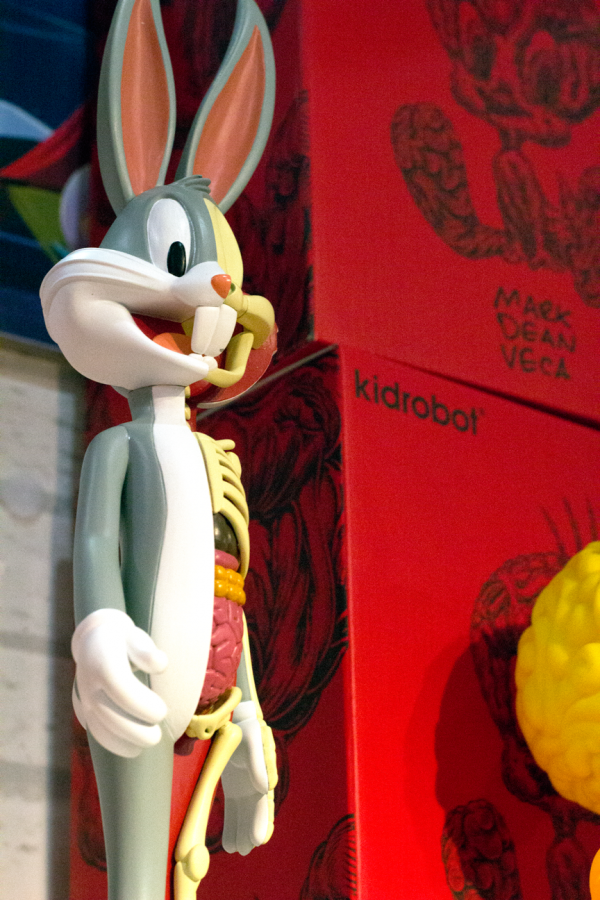 I'm pleased to report that the Anatomical Wabbit collaboration between Kidrobot, Jason Freeny, and Bigshot Toyworks looks phenomenal. In fact, it looks like it's almost ready to go into production, a pretty quick turnaround time, since this was only revealed last week! Kidrobot are hoping to have the first batch available at San Diego Comic Con.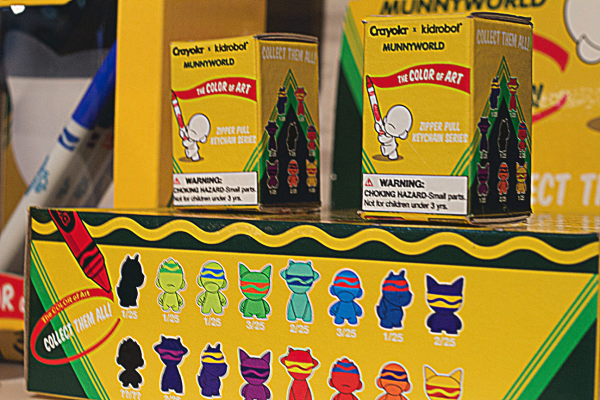 Kidrobot have recently partnered with Crayola and have multiple product series in the works. First up are the DIY platforms, which are a Stache Labbit, the Micro Trikky, Mini Munny, and Munny that you know and love, the latter two now coming with Crayola markers rather than Kidrobot-branded ones, and the former coming solo in box. Next up is a series of Munny World x Crayola zipper pulls, each character featuring Crayola's signature sine wave across their heads. Kidrobot are also working on a mini series with each character holding up a crayon and the character's design being determined by the color of the crayon. Finally, an art toy collaboration between the two brands is currently in the works. I can only assume (and hope) that this will be some sort of 8 inch Dunny or something similar to Carl Medley's custom Mega Munny.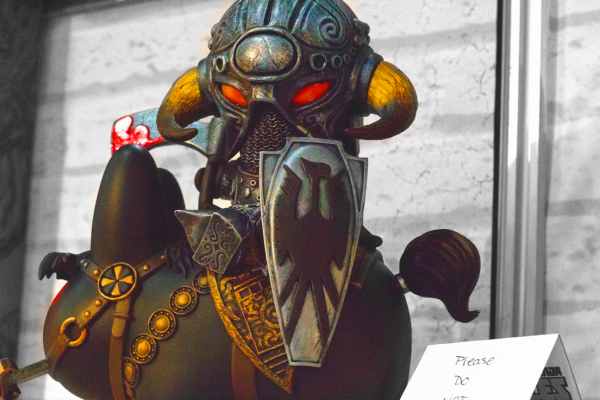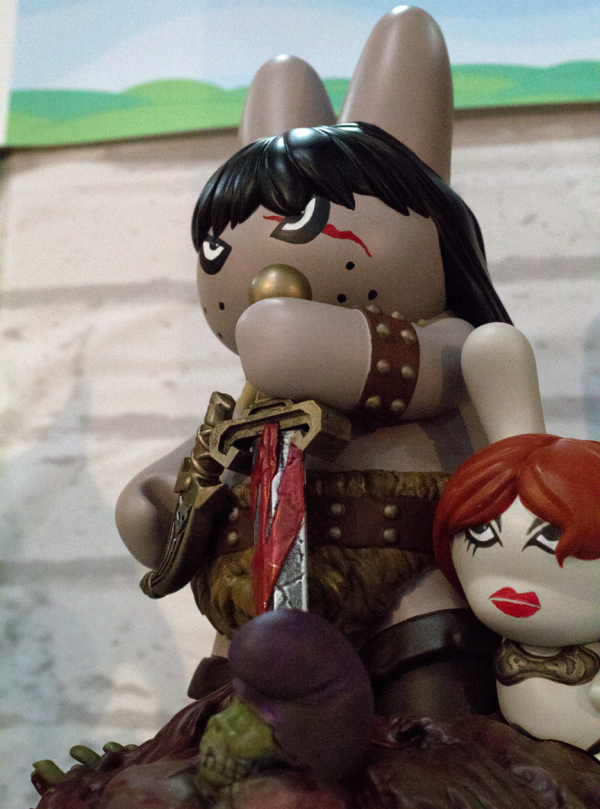 While totally awesome, the Kozik x Frazetta pieces announced last week might seem like they're out of left field. That's because they are! I was informed by Kidrobot that the daughter and granddaughter of Frazetta (who hold the rights to his artwork) reached out to Frank Kozik, prompted by their love of his Labbits. They offered to license Frazettta's work to Kidrobot, and here were are. The first of the two toys produced by Bigshot Toyworks will launch at SDCC.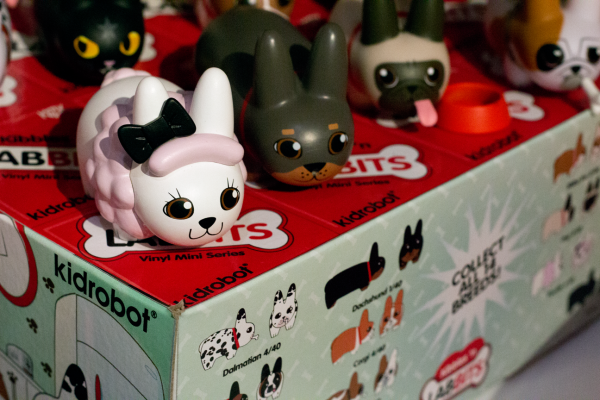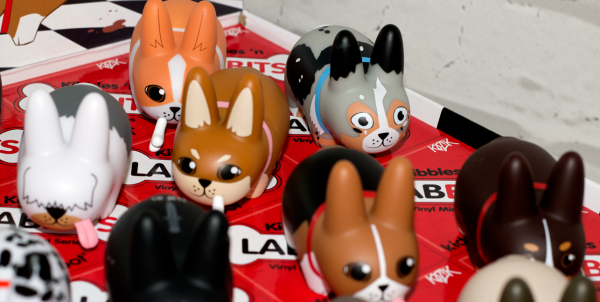 Only the soulless dislike dogs. And while Frank Kozik is clearly a cat person, he's spreading the puppy love with the Kibbel & Labbits blindbox series. These are all super cute. I'm just going to have to try to swap out the Corgi variant's bone with a Labbit cigarette, since my real life Corgi loves to steal my smorkin' friends' cigarettes.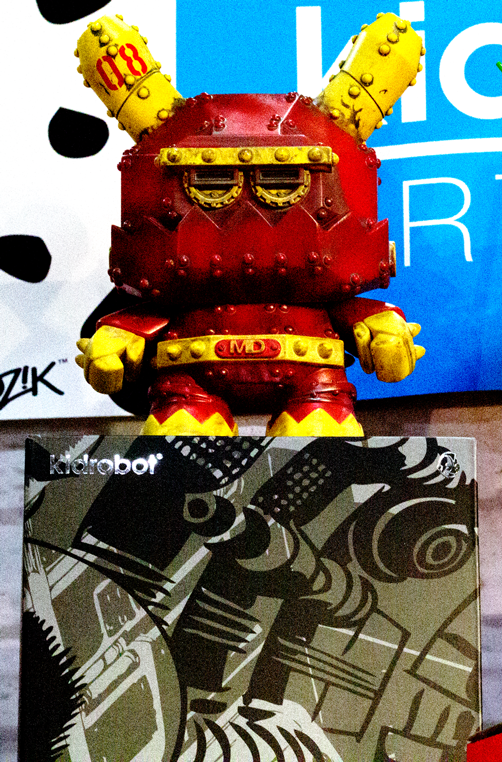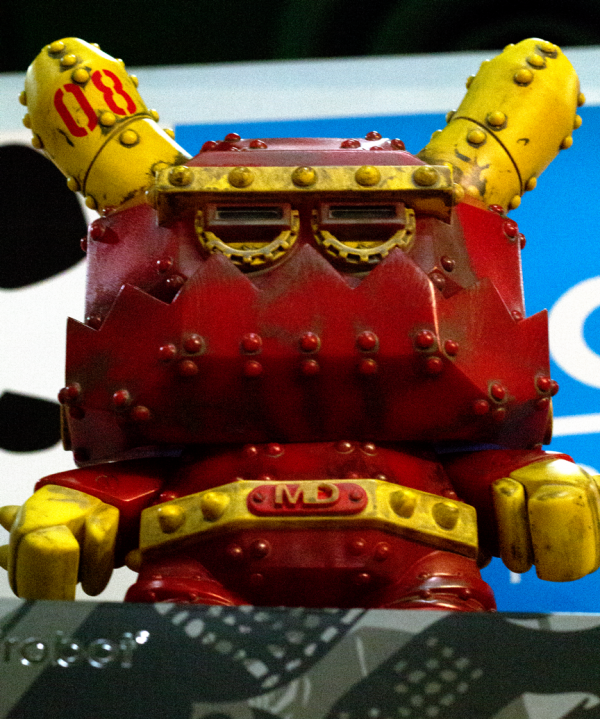 I also snapped some photos of the "stealth" colorway of Kozik's Mecha Dunny, which will be available in March. This is a great opportunity for those who missed out on the OG and camo colorways of the 8 inch Dunny a few years ago. The weathering is very nice and the sculpt is completely intact from the previous entry.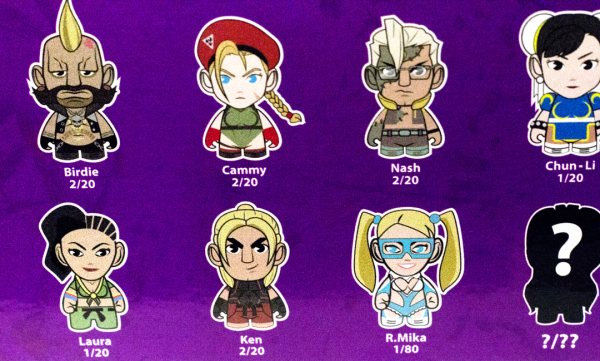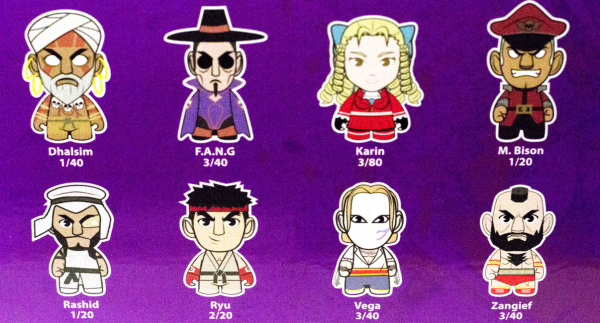 I was wondering if Kidrobot would quarter up with a new Street Fighter blindbox series as Street Fighter V is out today. Turns out they are, however these won't be out until the summer. That might be a good thing, though. Initial reports state that SFV is buggy, lacks a whole lot of features, and was clearly rushed to market. Hopefully the game will be improved within the next few months. There will also be a medium-sized bearded Ryu figure out alongside the blindbox toys, as well as an SDCC exclusive colorway.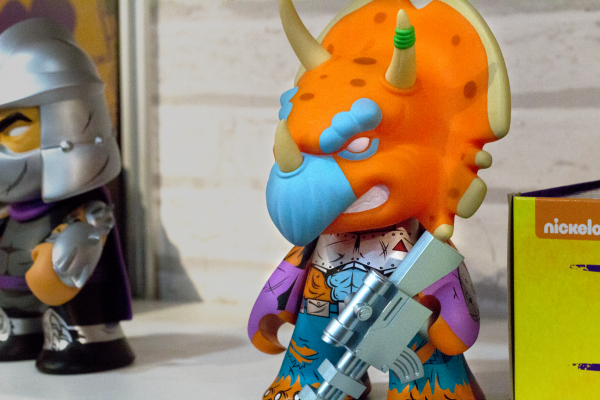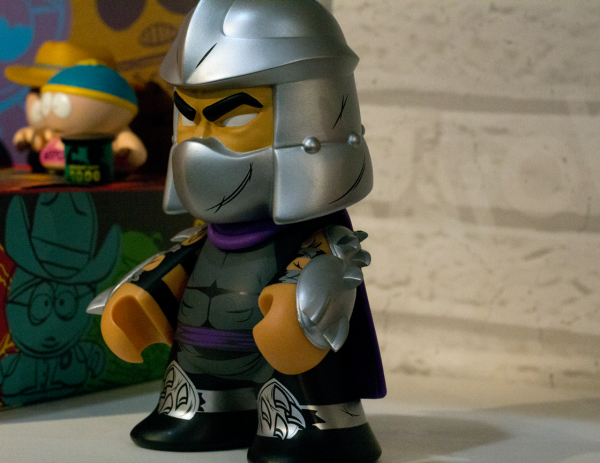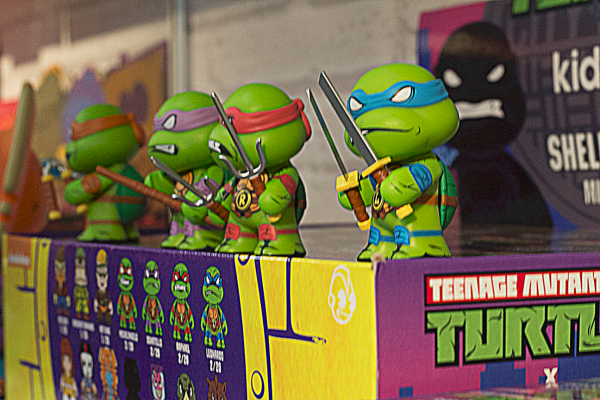 Finally, it was revealed that the two medium-sized figures that are launching with the second series of Teenage Mutant Ninja Turtles blindboxes will be Triceraton and Shredder. I also got a photo of the completed protos for the four Turtles. Keychain versions are in the works as well.
In addition to what was on display, Kidrobot informed me that they are attempting to lower prices across the board, taking fan feedback into account. For example, 5 inch Dunnys will launch at $250$30. They also have a 3 inch Mega Man colorway exclusive to SDCC in the works. A summer release is planned for Travis Cain's BFFs Series 3 and are launching oversized plush versions of the beard, toaster, and heart. I also got plenty of details on Otto Björnik's Dunny chess set. These will be sold in color-matched 2-packs for $20 with one pawn and one higher ranking piece, the pawn being visible via a window box. A 20 inch Queen is also in the works.
That's a lot of stuff to look forward to, and several of these pieces are on my list. Hit up the comments and let us know which of these Kidrobot toys you're planning on picking up!
Special thanks to Allison from Kidrobot for all the info!
Check out more Kidrobot news here | See more Toy Fair posts here
Similar posts
Saturday, January 23, 2021 - 4:36pm

Clutter has teamed up with NY-based artist Kyle Kirwan to bring you a brand new designer toy platform, The Brick!

Wednesday, August 12, 2020 - 3:07pm

We are so excited to announce the first 3oz Canbot Blind Box Series!  A limited-edition toy mini-series launching through Kickstarter on Thursday, August 13th.