Posted by
marc
February 11, 2016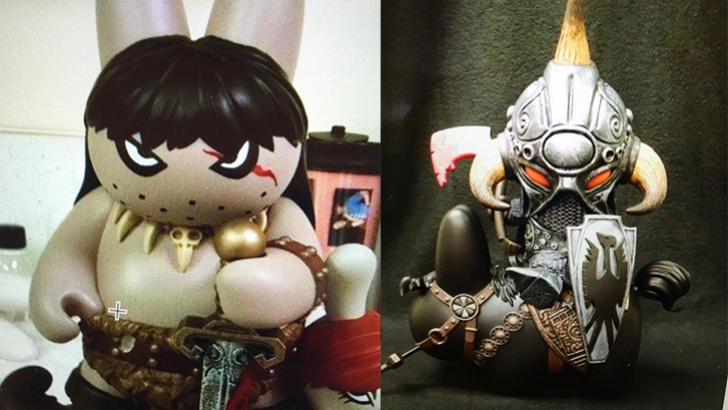 Franks collide! Even though he's vacationing in Japan, Frank Kozik has still found the time to tease some new and surprising products from Kidrobot. Even if you don't know the name Frank Frazetta, you know his work. His art has appeared across novels, comic books, album covers and plenty more, often using fantasy and sci-fi themes, with his takes on Conan and Tarzan possibly being his most iconic and influential work. Kidrobot are apprently reinterpreting the Jack Kirby Hall of Fame inductee's work using Dunnys and Labbits. Kidrobot's dipping into fantasy art is a big surprise. We'll have more info and photos for you once we get back from New York Toy Fair!
Check out more Frank Kozik here | Read more Kidrobot news here
Similar posts
Saturday, January 23, 2021 - 4:36pm

Clutter has teamed up with NY-based artist Kyle Kirwan to bring you a brand new designer toy platform, The Brick!

Wednesday, August 12, 2020 - 3:07pm

We are so excited to announce the first 3oz Canbot Blind Box Series!  A limited-edition toy mini-series launching through Kickstarter on Thursday, August 13th.