Posted by
marc
February 23, 2016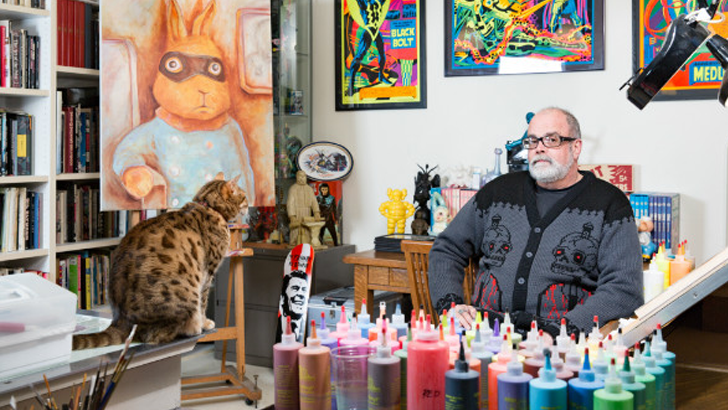 It happens to all of us - even Frank Kozik. We've all got a limited amount of space and a nearly unlimited number of art toys to collect. So like it or not, sometimes we have to part with some of our prized pieces. Most of us have to use online forums or eBay, but Frank Kozik's taking his collection to Paddle8, a VC-funded art auction house. Most of the pieces up for auction are from KAWS and Medicom. Starting bids are somewhat reasonable, though the values have certainly been increased by the fact that these toys once resided on the shelves of Frank Kozik. Whether that's worth the extra bills is up to you. Bidding is currently open and ends on March 7.
Check out more Frank Kozik here
Similar posts
Wednesday, April 11, 2018 - 11:07pm

Clutter Gallery is proud to bring a unique sales event to our collectors!

Tuesday, October 3, 2017 - 11:48pm

The most galactic ice cream flavor to ever have been made! A brand new soft vinyl Jerome will be available at Clutter Magazine's booth #575.