Posted by
marc
March 28, 2016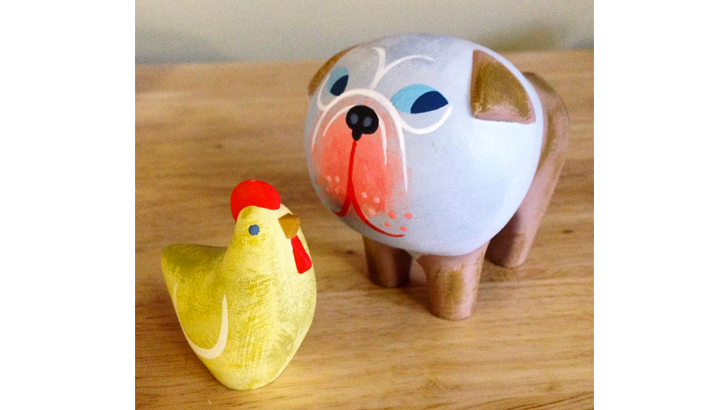 Is it physically possible for Amanda Visell to not make something super adorable? Her next project is a new duo of sculpts in the shape of a bulldog and a chicken. The paint job on the bulldog gives him a mischievous demeanor, so you've got to be wondering what he has in mind for that chicken. I'm betting this will be produced and available for purchase within the next few weeks. In the meantime, I can't help but think of what other dog breeds this sculpt could be repurposed for.
Check out more Amanda Visell here | See more resin toys here
Similar posts
Thursday, October 17, 2019 - 10:23am

Yamaraja is the latest super detailed creation from the dark and twisted mind of American Gross.

Sunday, September 29, 2019 - 1:44am

From the twisted imagination of Japan's own Tokyo Jesus comes the Oni-Tayū (太夫) -  a high ranking Oiran with a dark secret.