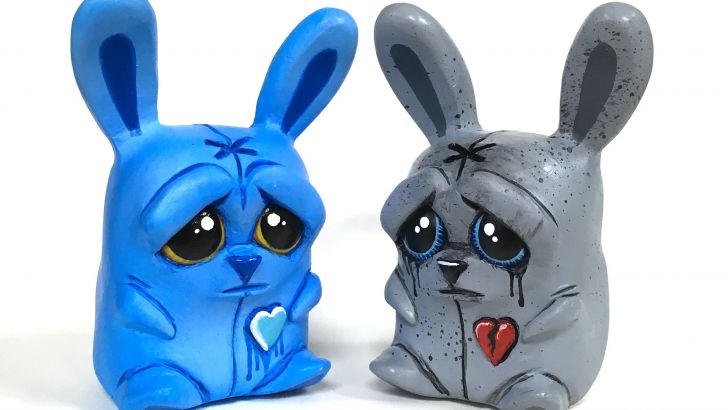 JFury is on a mission to bring his characters to LIFE! 
First in Fury's series of creations is Pudge!  This awesomely cute and somber Voodoo bunny is available in two colors, grey and blue (signature Fury style).  Hand cast in solid resin, and hand painted, you cannot get more artist made than that. 
Offered on his webstore now and for the next 7 days (Sale end 3/28/16 at 3pm pst.), they are priced at just $35 per piece or $60 for both, an affordable addition to anyone's collection!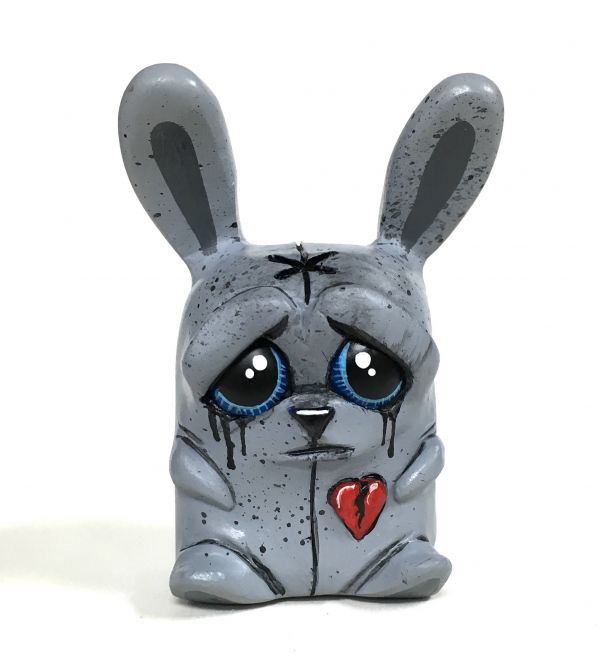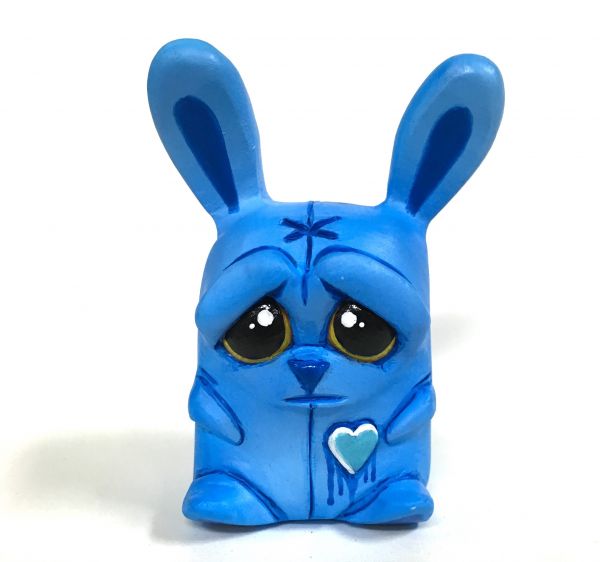 Similar posts
Friday, May 5, 2017 - 10:05am

Opening this week at Mothership Art Gallery is Animal Instincts, a show featuring new works from JFury and Playful Gorilla!

Wednesday, February 8, 2017 - 9:59am

Last week I made a quick trip to PIQ Grand Central for Peter Kato's Sugar Rush Bedtime release, emphasize on the quick part as by the time I got to the store the official signing had ended.