Posted by
marc
March 29, 2016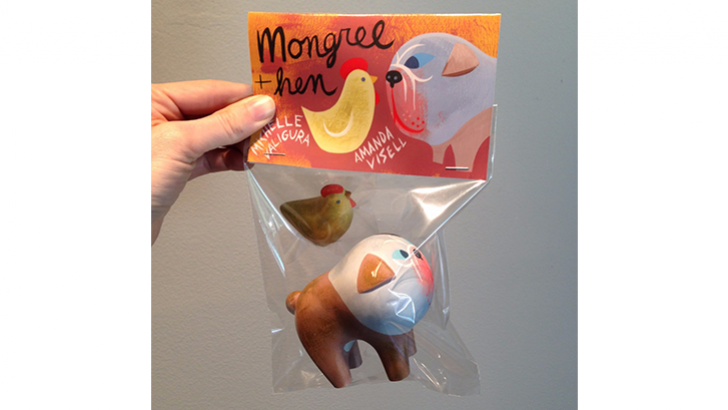 Yesterday, we assumed that Amanda Visell and Michelle Valugra's latest resin sculpture would be available in a week or two. Well, you know what they say about assuming. It's already out! Go here to pick up the Mongrel & Hen set for $90. The puppy measures 4"x3"x3" and the duo is limited to only 25 pieces, so get on that!
Check out more Switcheroo here | See more resin here
Similar posts
Thursday, October 17, 2019 - 10:23am

Yamaraja is the latest super detailed creation from the dark and twisted mind of American Gross.

Sunday, September 29, 2019 - 1:44am

From the twisted imagination of Japan's own Tokyo Jesus comes the Oni-Tayū (太夫) -  a high ranking Oiran with a dark secret.