Posted by
brittandpuppycat
April 15, 2016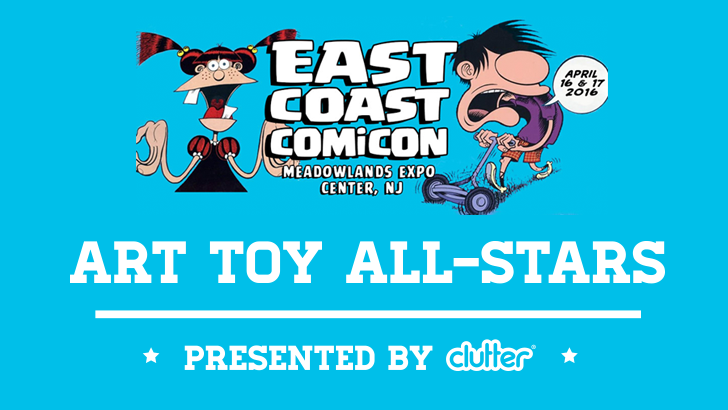 This weekend – April 16th and 17th – Clutter will be exhibiting as part of East Coast Comic Con at the Meadowlands Exposition Center, NJ! To make it extra especially awesome, we're bringing along our amazing friends – the Art Toy All-Stars – Ron English, Tara McPherson, Sucklord and Suburban Vinyl.
Our section of the convention will be filled with awesome goodies and you'll get a chance to meet some legendary artists! Make sure to come and hang out with us.
Of course, the rest of the convention will be chock-full of fun comic artists, panels, guests and some actual batmobiles!
Here are our booths numbers:
Clutter Gallery – 424
Ron English – 425
The Sucklord – 426
Tara McPherson – 428
Suburban Vinyl – 429
Tickets at the door are $38 for adults, $10 for kids.  The convention is opened from 10am–6pm each day.
Hope to see you there!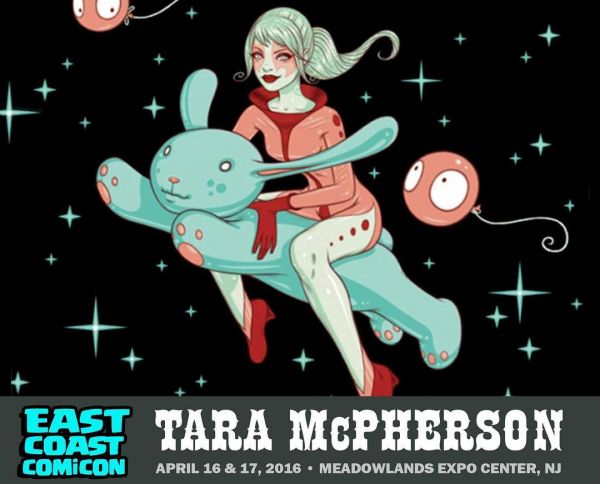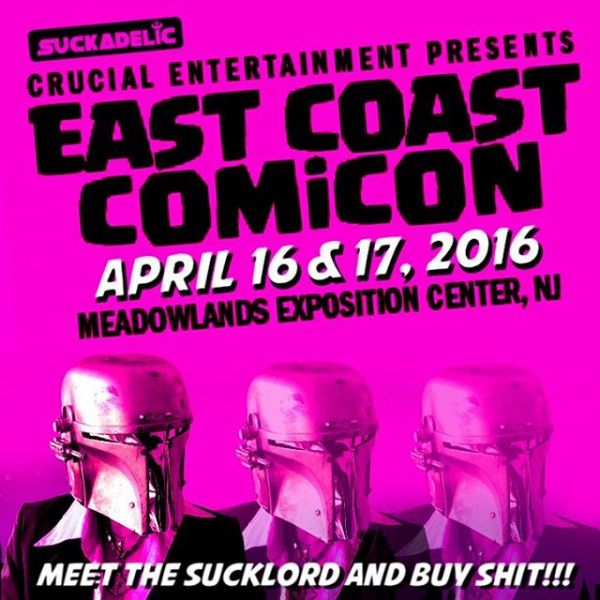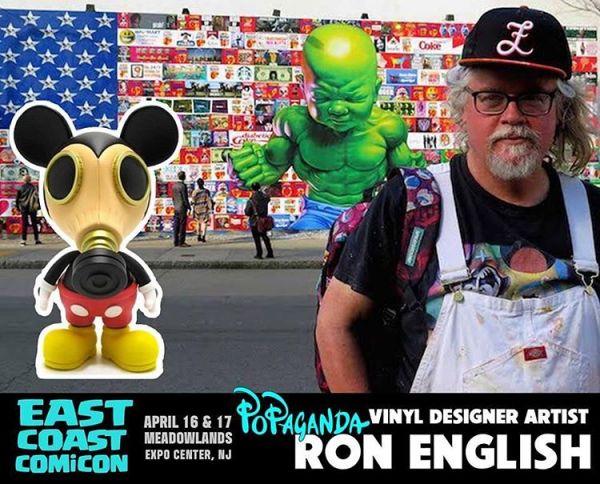 Similar posts
Tuesday, October 2, 2018 - 10:55pm

Honor your love for all things macabre, Bowie and Pop Surrealism with The Rebel Rebel Heart Skull by Ron English. 

Monday, July 16, 2018 - 11:12pm

We were super excited to have played host to, and kicked-off, the 2018 Tara McPherson, Cotton Candy Machine, USA tour this past Saturday, July 14th!