Posted by
marc
April 11, 2016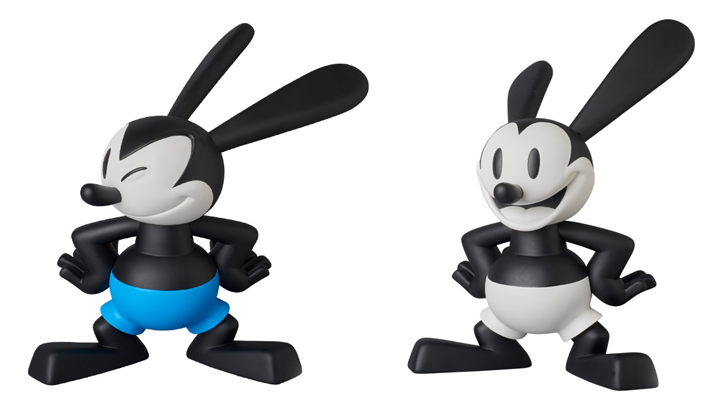 Let me take you to school for a second. Before the mouse, there was the rabbit. Most people think of Mickey's appearance in Steamboat Willie as Walt Disney's first foray into the anthropomorphic mascot world. But a year before that, in 1927, a short animation by Disney and Ub Iwerks featured Oswald the Lucky Rabbit. That said, the similarity between the lagomorph and the rodent isn't a coincidence; Oswald was indeed reworked into Mickey Mouse, and the rest is history.
Medicom is paying tribute to Mickey's progenitor with two entries into their VCD series. The first is a greyscale winking Oswald, the other a winking version with blue shorts. While the head sculpts are different the body and apendages are the same for both models. They're both limited edition and run ¥20,520 (about $190). You can pick them up starting today on Yahoo! Japan and other Medicom distributors.
Check out more Medicom here | See more Disney here
Similar posts
Saturday, January 23, 2021 - 4:36pm

Clutter has teamed up with NY-based artist Kyle Kirwan to bring you a brand new designer toy platform, The Brick!

Wednesday, August 12, 2020 - 3:07pm

We are so excited to announce the first 3oz Canbot Blind Box Series!  A limited-edition toy mini-series launching through Kickstarter on Thursday, August 13th.