Posted by
marc
April 25, 2016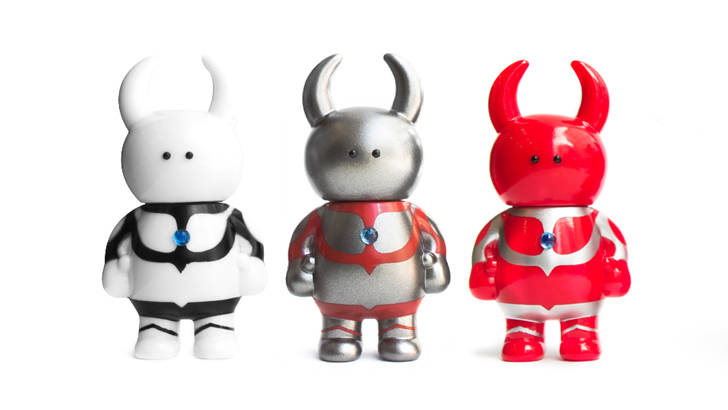 Due to licensing restrictions, Studio Uamou's tribute to tokusatsu legend Ultraman has never been available outside of Japan. However, a press release makes it sound like that may change. "We have had many inquiries from people who have been worrying about missing the boat, therefore we would like to reassure everybody that Ultrauamou will be available starting April 28th right after the TCJ event is over," it says in part. While this doesn't state anything about an international release, Softoyhobby do think that is the case. I'll certainly be online, ready to order. The worst that could happen is that the order gets canceled and the money gets refunded. I've been wanting to pick up one of these for years. And I can attest to how awesome they are. I asked Ayako Takagi to bring one to NYCC 2013. She did let me look at it and photograph it, but she could not sell it, as it was only officially licensed for sale in Japan - until now!
Check out more Uamou here | See more sofubi here
Similar posts
Tuesday, June 23, 2020 - 4:01pm

Pulled in beautiful bright green Sofubi, the newest release of the Kaaarg is ready to hit your shelves!