Posted by
marc
May 23, 2016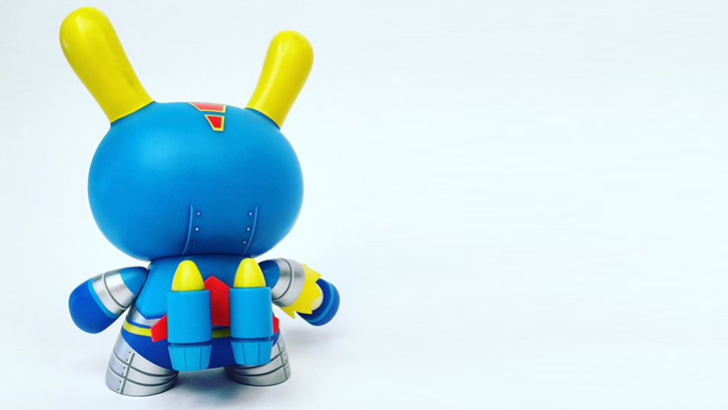 Dolly Oblong's Dairobo-Z strikes a pose! Kidrobot have just unveiled the first preview of Dolly's 5 inch Dunny, which is based on her custom for last year's DTA Dunny Show. The first 5-incher - designed by Sekure D - was released just last week. We don't have a release date for the follow-up, but we're betting on a June or July drop. Dairobo-Z will be an instant purchase for me; it's my favorite product Kidrobot have made since Nathan Jurevicius' Nightriders series.
Check out more Dolly Oblong here | See more Dunnys here
Similar posts
Saturday, January 23, 2021 - 4:36pm

Clutter has teamed up with NY-based artist Kyle Kirwan to bring you a brand new designer toy platform, The Brick!

Wednesday, August 12, 2020 - 3:07pm

We are so excited to announce the first 3oz Canbot Blind Box Series!  A limited-edition toy mini-series launching through Kickstarter on Thursday, August 13th.