Posted by
marc
June 15, 2016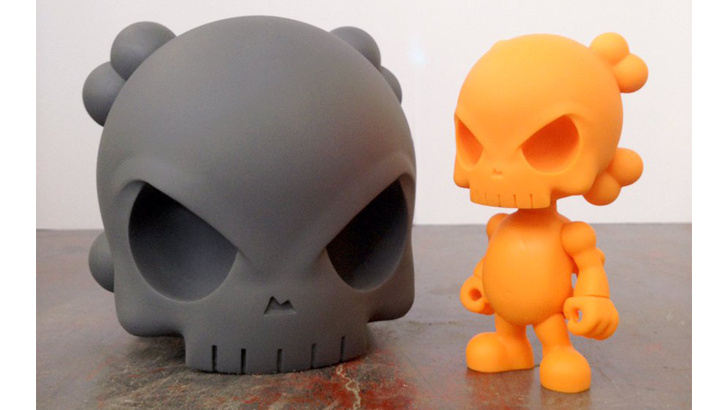 Huck's Skullhead Blanks may be totally sold out, but it looks like more platform toys are coming our way. Huck Gee tweeted the above picture earlier today, showing a 7-inch-tall Skullhead Blank standing next to the skull of a Skullhead standing 7 inches on its own. We're not sure if this release is for the skull only or if a body and appendages are in the works, which would mean a 15-inch figure! We're pumped for either option and will keep you updated.
Check out more Huck Gee here | See more platform toys here
Similar posts
Thursday, October 17, 2019 - 10:23am

Yamaraja is the latest super detailed creation from the dark and twisted mind of American Gross.

Sunday, September 29, 2019 - 1:44am

From the twisted imagination of Japan's own Tokyo Jesus comes the Oni-Tayū (太夫) -  a high ranking Oiran with a dark secret.