Posted by
marc
June 30, 2016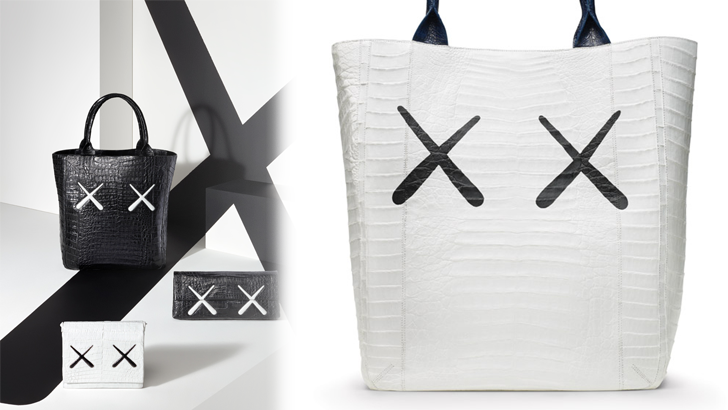 Here's an odd team-up. KAWS has partnered with famous handbag designer Nancy Gonzalez, who is known for using luxurious materials and rich dyes. KAWS' Xs aren't embroidered onto these accessories; they're applied with acrylic paint, and they're likely hand-painted, since the crocodile suede's texture would make it difficult to screen any graphics on. You've got to wonder how broad the cross-over is between the two artists' demographics and whether simply slapping a few Xs on something will make if fly off the shelves. Who are we kidding? Of course it will.
Check out more KAWS here | See more fashion here
Similar posts
Wednesday, April 11, 2018 - 11:07pm

Clutter Gallery is proud to bring a unique sales event to our collectors!

Wednesday, November 9, 2016 - 3:04pm

Last year, Takara made an amazing Transformer out of a pun, mashing up the big bad guy, Megatron, with Sega's 16-bit Mega Drive. And while it was nowhere near as punny, they followed it up with a Playstation-based Optimus Prime. But they stopped there.