Posted by
marc
June 13, 2016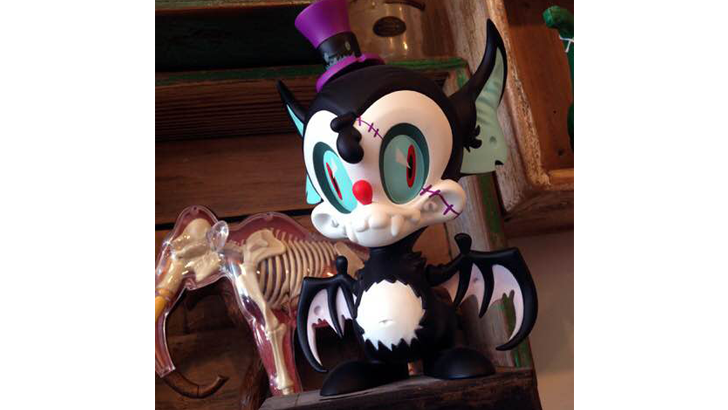 We got some good news and some bad news from Kidrobot today. Let's start with the bad news because it's not terribly bad. The brand's "Behind the Vinyl" series of product teasers and reveals used to be a weekly affair, but is now shifting to a monthly basis. See? Not so bad. The good news is that Kidrobot are collaborating again with Brandt Peters for a new black, white, and purple colorway of his Night King bat vinyl. This color scheme is a huge improvement over the first version's orange base color, in my opinion. Only a photo has been released so far, but we'll keep you updated with details as the come.
Check out more Brandt Peters here | See more Kidrobot news here
Similar posts
Saturday, January 23, 2021 - 4:36pm

Clutter has teamed up with NY-based artist Kyle Kirwan to bring you a brand new designer toy platform, The Brick!

Wednesday, August 12, 2020 - 3:07pm

We are so excited to announce the first 3oz Canbot Blind Box Series!  A limited-edition toy mini-series launching through Kickstarter on Thursday, August 13th.