Posted by
marc
June 07, 2016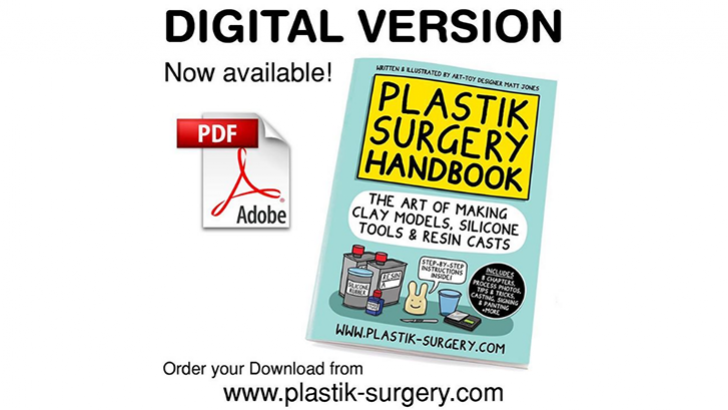 Matt Jones made designing and casting resin designer toys easy with his Plastik Surgery Handbook, which walks beginners through each step of the production process. Now he's making things even easier with a digital version of the book. At 12GBP, you can grab a version of the book, which weighs in at over 20 pages, for your computer or mobile device. Download it here.
Check out more Lunartik here | See more books here
Similar posts
Thursday, October 17, 2019 - 10:23am

Yamaraja is the latest super detailed creation from the dark and twisted mind of American Gross.

Sunday, September 29, 2019 - 1:44am

From the twisted imagination of Japan's own Tokyo Jesus comes the Oni-Tayū (太夫) -  a high ranking Oiran with a dark secret.